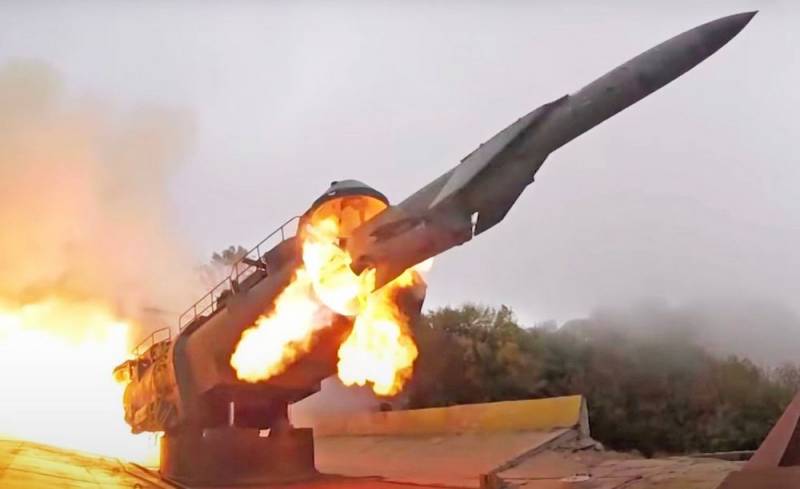 The Russian Armed Forces use for the defense of Crimea a powerful anti-ship coastal defense system "Utes", which was put into service in the late 50s as the first such complex of the Soviet Navy, writes The Drive.
Recently, rocket firing took place with the participation of the Navy frigate "Admiral Grigorovich" - the lead ship of its class, and the Sevastopol battery "Utes". During the exercise, the 3M44 Progress anti-ship missile was launched from the coastal complex and then successfully intercepted by the frigate's air defense systems from a distance of more than 6,2 miles (1 nautical mile - 1,852 km).
Launched from the Cliff, the 3M44 was shot down by the Shtil air defense missile, known in NATO as the SA-N-7C Gollum. The 9M317M rocket is an improved version of the ammunition used in the Buk ground-based mobile anti-aircraft missile system.
For safety reasons, the naval training ground in the waters of Sevastopol, where the live-fire exercises were held, was closed to other sea vessels - the area of ​​maneuvers was patrolled by more than 10 warships and auxiliary vessels of the Black Sea Fleet.
While these exercises showcase the latest Russian weapons, they also underscore the enduring importance of the Utes system, a formidable Cold War weapon, to guard the Crimean peninsula.
Recently, the latest mobile anti-missile systems "Bastion-P" and "Ball" have begun to be used for the defense of Crimea - they were used during the recent "Kavkaz-2020" maneuvers. Compared to the aging Utes system, Bastion-P and Bal are more difficult to detect - these complexes are capable of quickly launching their solid-propellant missiles and then quickly moving to another location. They can receive target data from a variety of sources, including unmanned aerial vehicles, which was also practiced during the Caucasus 2020 exercise.