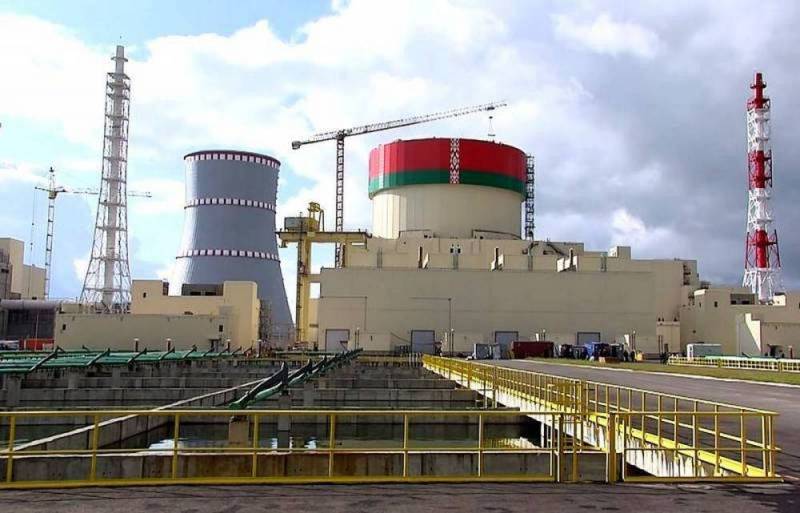 The United States continues to expand its energy cooperation with the countries of Eastern Europe. Moreover, Warsaw earlier
announced
that he is going to sign an intergovernmental agreement with Washington in the near future, providing for the development of a joint nuclear project.
On October 19, 2020, the Summit of the Three Seas Initiative is to be held in Tallinn. During the event, US Energy Minister Dan Bruyette plans to sign a videoconference agreement on the construction of a nuclear power plant in Poland with the Polish government's plenipotentiary for strategic energy infrastructure, Piotr Naimsky. Due to the COVID-19 pandemic, only the heads of Estonia, Poland and Bulgaria will personally attend the high-level meeting.
The head of the Polish presidential administration, Krzysztof Szczerski, specified that the said intergovernmental agreement will enter into force after the exchange of documents that will confirm that both parties have complied with the necessary requirements.
Within 18 months, Poland and the United States will jointly prepare a report that will form the basis for Warsaw's decision on the final choice of a partner for the implementation of the Polish nuclear power program. During this time, leading American civil nuclear energy companies will carry out preparatory and design work for the construction of a nuclear power plant in Poland
- he explained.
Note that in July 2020, Polish President Andrzej Duda, at a meeting in the White House with American leader Donald Trump, raised the topic of joint development of nuclear energy in his country. Warsaw needs electricity and fears to become dependent on the Belarusian nuclear power plant, therefore, as Polish Prime Minister Mateusz Morawiecki said earlier, it needs "trusted partners from NATO and the Western world."
The physical launch of the first power unit of the BelNPP took place in August 2020. Its commercial operation should begin in the first quarter of 2021. Commissioning of the second power unit is scheduled for 2022.
In October 2020, Warsaw decided to update its nuclear power program. The Poles want to build six power units with a total capacity of 6-9 GW. The first power unit of the American competitor BelNPP is planned to appear in 2033. By 2040, Warsaw hopes to reduce the share of coal in the country's energy balance to 30%. Now it accounts for 80% of all electricity generated.