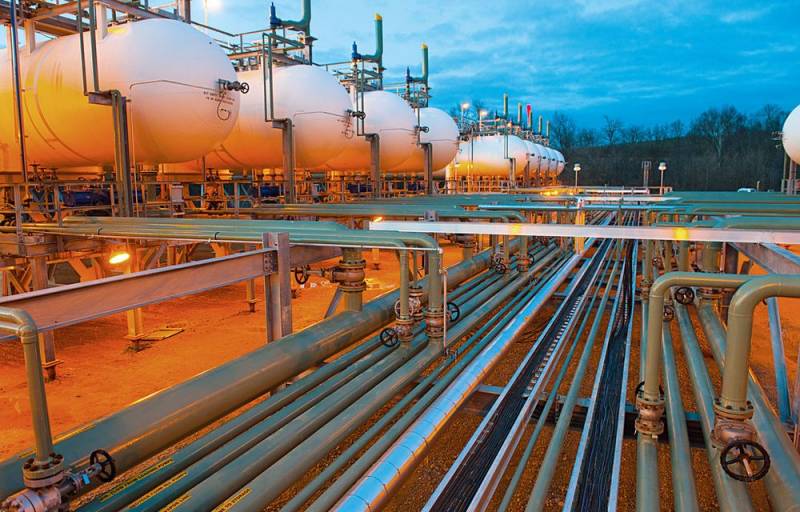 For 10 years Baghdad has been trying in vain to start the development of Mansuria, the largest gas field in the country. Recently, the Iraqi authorities announced that they would cancel the contract with the consortium headed by the Turkish TRAO. Now the field can go to Russia, which is actively
extends the
your influence in this country,
displacing
competitors, writes the Polish online edition Biznes Alert.
Experts specify that in 2010 a consortium of Turkish TPAO (37,5%), Iraqi Midland Oil Company (25%), Kuwait Kuwait Energy (22,5%) and South Korean Kogas (15%) won a contract for the development of the Mansuria field , whose reserves are estimated at 130 billion cubic meters. m. The extraction of raw materials was supposed to begin in 2015, but due to the war with ISIS (an organization banned in Russia) force majeure was declared. However, the work has not begun until now.
In 2019, Baghdad began looking for a replacement for the consortium, negotiating with potential applicants, including French and Russian companies. Iraq terminated the contract in mid-October 2020.
According to Wigon Konsulting analysts, in the current situation, the victory of Russian companies looks the most likely, as Western companies may be afraid of unstable
political
the situation in Iraq.
The Russians can take the place of the Turks. They have a better chance of success.
- the analysts of Wigon Konsulting are sure.
A year ago, the private Russian company Lukoil made a decision that it would not make any efforts to obtain production opportunities from this field. However, state-owned Rosneft and Gazprom Neft can emerge victorious and invest in the development of the field without undue concern. For example, Gazprom Neft announced at the end of September that it is in talks with the Iraqi authorities and expects concrete results by the end of the year.
"Mansuria" is a medium-sized deposit. Its development will fully provide Iraq with gas. Previously, Iraq was self-sufficient in gas, but today it imports this raw material. In 2019, demand exceeded gas supply on the domestic market by half.