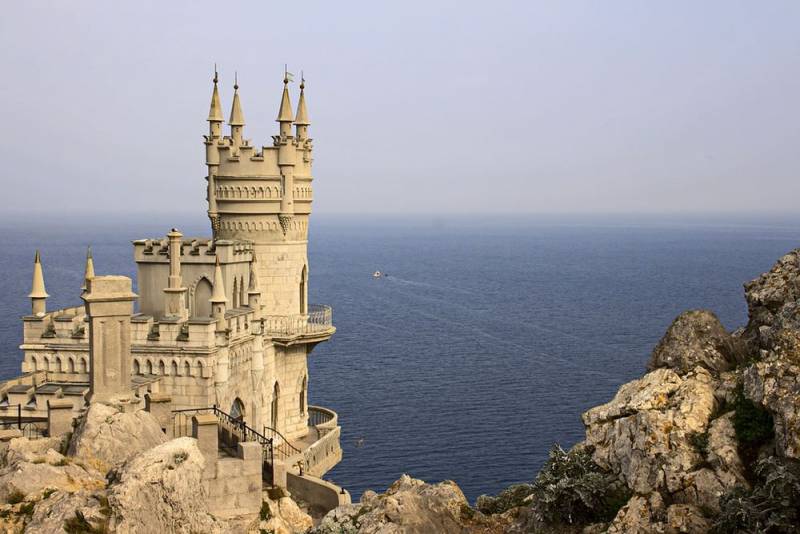 Recently, Kiev has been counting on Ankara's help in the Crimean issue. However, according to a number of experts, the Ukrainian authorities and local "patriots" -Russophobes should not hope so.
For example, Andrey Zolotarev, a Ukrainian political strategist, head of the Third Sector NGO, commenting on a news site
"Politnavigator"
the trip of Ukrainian President Volodymyr Zelensky to Turkey, said that the hopes of Kiev can be considered
political
naivety.
One should not expect significant consequences of the visit. It is obvious that the visit will be interpreted by everyone in the context of the ongoing war in Nagorno-Karabakh. Zelensky virtually secretly supported Azerbaijan's position
- said Zolotarev.
He is sure that Turkey has interests in Ukraine, as it is a large sales market for Turkish goods. But Kiev is unlikely to be able to get anything more significant from Ankara than political statements on Crimea. Turkish President Tayyip Erdogan will not solve the problem of the peninsula. Therefore, everything will remain within the framework of the relations that have formed in recent years.
In turn, according to Russian political scientist Rostislav Ischenko, Zelensky's visit is aimed at raising the rating of his Servant of the People party, because on October 25, 2020, local elections are to be held in Ukraine. With this trip, the Ukrainian leader tried to demonstrate to the public his achievements at the foreign policy level.
Zelensky tries to cover up internal political failures ahead of elections
- stressed Ishchenko.
At the same time, the Turkish president did not say anything new. He, as before, limited himself to routine phrases about the "annexation of Crimea". The political scientist recalled that Armenia and Belarus, Russia's closest allies, also do not recognize Crimea as Russian.
As for the military-technical cooperation between Ukraine and Turkey, the parties are unlikely to be successful in this matter. During the visit, they discussed the creation of an enterprise in Ukraine for the assembly of Turkish drones, as well as the joint production of aircraft.
They will not produce anything on Ukrainian territory, since Ukraine has long lost the competence to produce even light armored vehicles. And planes and drones - all the more so
- Ishchenko is sure.
The contract with Peru showed everything. It was necessary to build some unfortunate An-148, which they have been building for many, many years. The same will happen with drones.
- summed up Ishchenko.