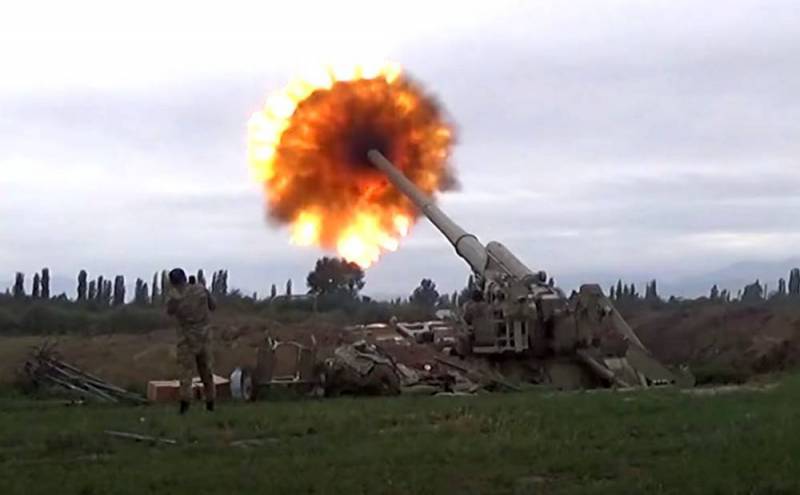 The reached agreement on a ceasefire in Nagorno-Karabakh did not last even for several days. Currently, there is an intensification of hostilities and both sides blame each other for this.
The Azerbaijani Defense Ministry has issued an official statement that the Armenian Armed Forces are shelling Azerbaijani settlements.
This morning, the armed forces of Armenia, flagrantly violating the humanitarian ceasefire, fired at the territories of Terter, Aghdam, Bardym and Agjabedi regions
- indicated the Azerbaijani military department.
The Azerbaijani media showed the consequences of the mentioned shelling. The report of Baku TV says that the surviving people, recovered from the rubble, "will remember this enemy terror."
In addition, the Azerbaijani Ministry of Defense published several videos showing "the destruction of a large number of manpower and
equipment
enemy ", including the S-300 air defense system of the Armed Forces of Armenia.
In addition, Azerbaijani President Ilham Aliyev announced that the Azerbaijani army took control of the cities of Khadrut and Fizuli, "freeing them from the occupiers."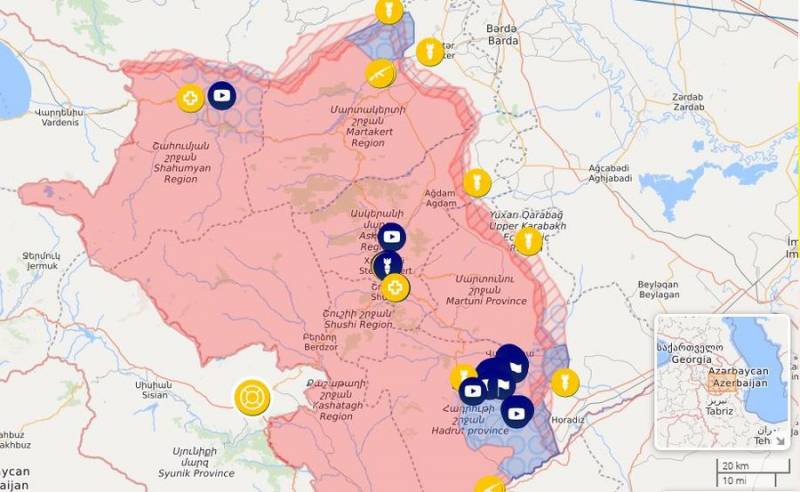 In turn, the Armenian Defense Ministry showed footage of a serviceman with the call sign "Zinuzh" being treated in the hospital, told about Edgar Markosyan, who destroyed 10 enemy tanks.
All this indicates that the hostilities will not end in the near future and the bloodshed will continue.