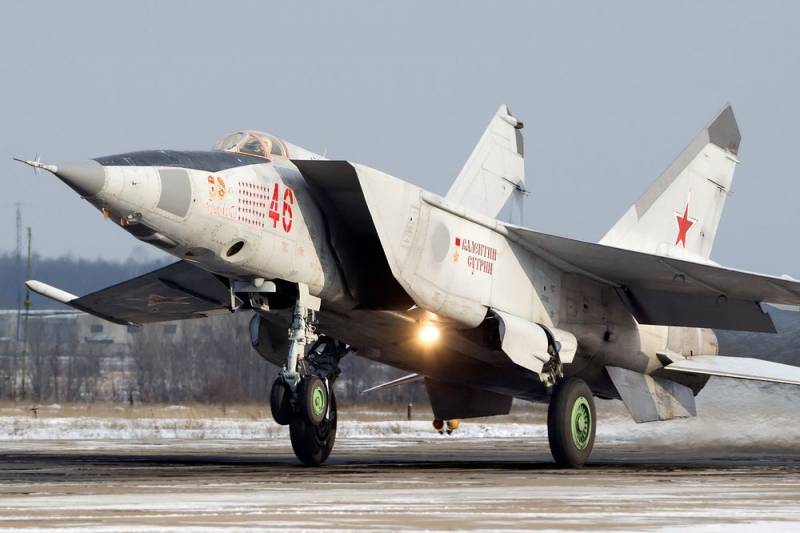 The Soviet supersonic high-altitude twin-engine fighter-interceptor of the 3rd generation MiG-25 ("Flying Fox" - Foxbat) and the American all-weather fighter of the 4th generation F-15 (Eagle - "Eagle"), designed to gain air superiority, were the heaviest and most efficient aircraft of the Cold War era. In this regard, it is interesting to find out which of the mentioned fighters was stronger in air combat, writes the Military Watch publication from the USA.
Both aircraft are very different from each other. The heavy MiG-25, which weighed 34 tons, entered service with the USSR Air Force in 1970. It was armed with the R-40, the most powerful air-to-air missile at the time. These fighters could fly farther, higher and faster than all that existed before.
The United States Air Force acquired the 15-ton F-20 in 1976 to counter this threat. The American fighter used the shorter-range AIM-7 Sparrow air-to-air missiles, but this was offset by the longer range, powerful radar and short-range superiority, where the MiG-25 was weaker. After that, modifications of the 25th generation MiG-4PD / PDS appeared in the USSR Air Force, which undermined the superiority of the American F-15 and were able to withstand them on equal terms. And later the MiG-31 appeared in the USSR.
It should be noted that the MiG-25 of the USSR Air Force and the F-15 of the US Air Force have never participated in air battles against each other. At the same time, the lowest recorded characteristics of the MiG-25 were recorded in 1981 by the Syrian Air Force. Then the F-15 of the Israeli Air Force won an unconditional victory.
However, during Operation Desert Storm in 1991, the Iraqi Air Force MiG-25 fought against the F-15 of the US and Israeli Air Forces. Then the MiG-25 adequately opposed the F-15, despite the fact that these combat vehicles were made in the export version and were inferior in their characteristics to the original Soviet fighters. At the same time, the Iraqi Air Force MiG-25s were deprived of even basic AWACS support and could only rely on their own radars. In turn, the F-15 relied on all
technological
and the military strength of the US Armed Forces.
If the US Air Force had to face the USSR Air Force in aerial combat, everything would be completely different. The modernized MiG-25 would have a considerable advantage over the F-15 if they fought each other on equal terms (either they would both be original, or both export versions, as well as with or without AWACS support), the publication concluded.