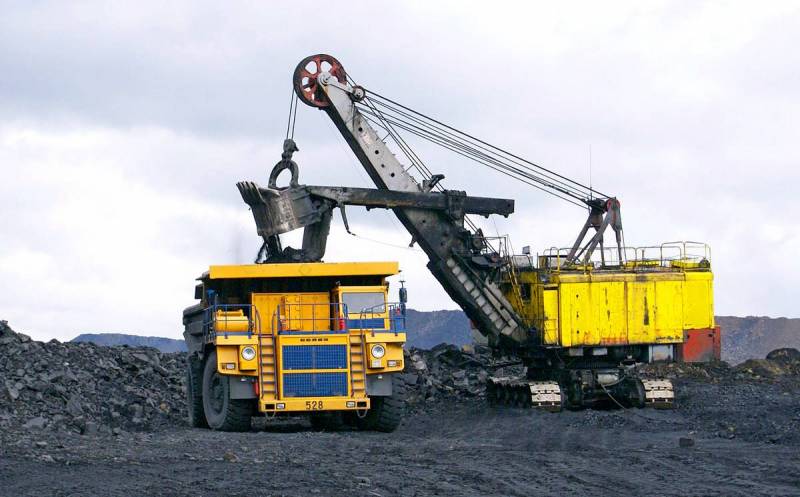 On the territory of Europe, it has recently become profitable to produce electricity by burning coal. In this regard, the profit of Russian suppliers of this raw material increased.
In northwestern Europe, coal prices are up 50 percent from May levels to nearly $ 56 per tonne. According to the Wall Street Journal, the rise in prices is associated with an increase in demand for energy from coal. Gas fuel prices have almost quadrupled since summer, and the use of coal in power generation has become more profitable.
Gas prices are increasing faster than the cost of additional quotas for carbon dioxide emissions - burning coal has become less expensive than buying "blue fuel". This played into the hands of coal producers from Russia - in September, its exports grew by 9 percent, amounting to 17,5 million tons. of them there is a strike, in the other two coal mining has been stopped.
The positions of Russian coal miners have strengthened due to the devaluation of the ruble, as well as due to a decrease in the production of fossil fuels in Europe. The Americans, on the other hand, are not satisfied with the European prices for coal, on the basis of which it is unprofitable for the United States to transport it across the ocean. All these factors have led to a sharp increase in demand for coal from Russia.
Nevertheless, according to forecasts of the International Energy Agency, in 10 years, Europeans' consumption of coal will decrease by about 60 percent, based on the EU program for the transition of the European
economics
to energy sources with zero emissions of harmful substances.