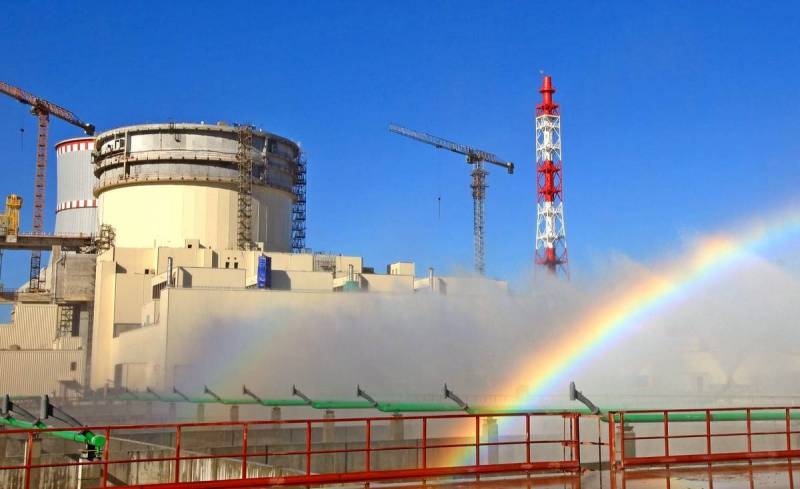 In early November this year, the first unit of the BelNPP will be launched in the Belarusian Otrovets. In this regard, many Polish experts speak about the possibility of Warsaw purchasing Belarusian electricity. Biznes Alert writes about it.
Deprived of coal and traditional forms of energy, the northeast of Poland is experiencing a shortage of electricity, and in recent years the issue of possible cooperation with Belarus and Ukraine in the energy supply of this region has been discussed. However, politically motivated Poles are in no hurry to make a decision to buy energy from BelNPP.
The first reason for the reluctance is that the purchase of Belarusian electricity by Poland would be a form of support for the regime of Alexander Lukashenko. By exporting electricity to Poland, Ukraine and the Baltic states, the authorities in Minsk can create another opportunity for the receipt of "hard" currency without the need to reform
the economy
RB on the free market model.
The second reason is that Russia receives a large share of the profit from the sale of electricity from the BelNPP. After choosing Rosatom as a contractor and supplier
of technologies
The Ostrovets NPP, apart from being located on the territory of Belarus, will have little in common with this country.
The third reason for Warsaw's reluctance to buy electricity from Minsk is the need for additional multi-million dollar investments. To import energy from Ostrovets without intermediaries (thus not paying Lithuania for the transportation of energy through the LitPol Link), additional investments are needed in the power line with Belarus.
In addition, the refusal to supply energy from Ostrovets will become a gesture of solidarity between Poland and the Baltic countries, primarily Lithuania. Vilnius, located less than 50 km from Astravets, is the loudest protest against the construction of a new Belarusian nuclear power plant, speaking about the insecurity of electricity production in Astravets.
Finally, the Belarusian alternative could distract the Poles from their own energy project, the implementation of which is especially important on the verge of a possible economic crisis. According to the latest Polish nuclear power program, the first nuclear reactor in this country is to be commissioned in 2033.