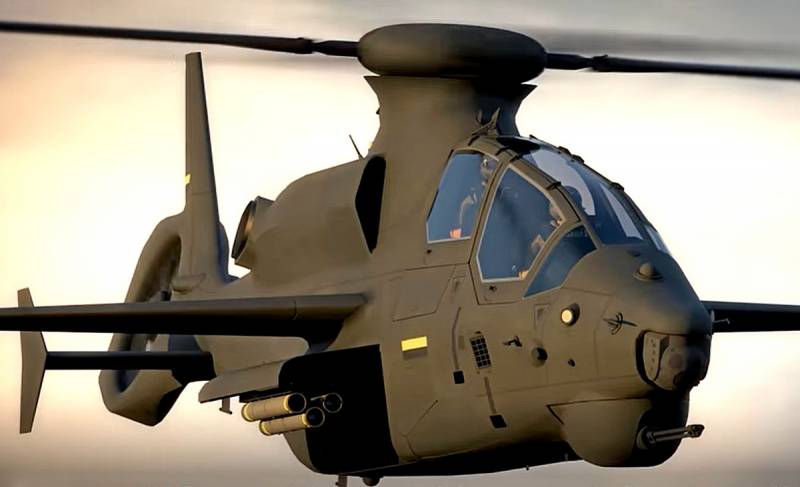 The assembly of individual units of the first flight model of the high-speed reconnaissance helicopter Invictus from the American company Bell Helicopter started at the plant in Amarillo (Texas). Flightglobal reported this yesterday, adding that in the near future the manufacturer intends to start assembling the fuselage of a promising machine.
In the fall of 2019, Bell Helicopter presented a project for a high-speed reconnaissance helicopter and offered it to the FARA US Army tender. The latter involves the creation of a replacement for the decommissioned OH-58D Kiowa Warrior. This spring, the Pentagon signed contracts with Bell Helicopter and its rival Sikorsky.
The promising Bell 360 Invictus is being developed on the basis of the Bell 525 Relentless civilian multipurpose helicopter. It is known that from the latter he will "take" a cabin with electronic displays and fully digital control.
According to the developers, the new reconnaissance helicopter will be able to reach speeds of up to 333,4 km / h, and its hull will be made using stealth
Technology
... Also, the machine will receive a tail stabilizer with movable aerodynamic surfaces and a wing that creates up to 50% of the lift during cruising flight.
In terms of weapons, Invictus will be able to carry missiles, bombs and will be equipped with a 20mm cannon. The first flight tests of the promising reconnaissance helicopter are scheduled for 2022.