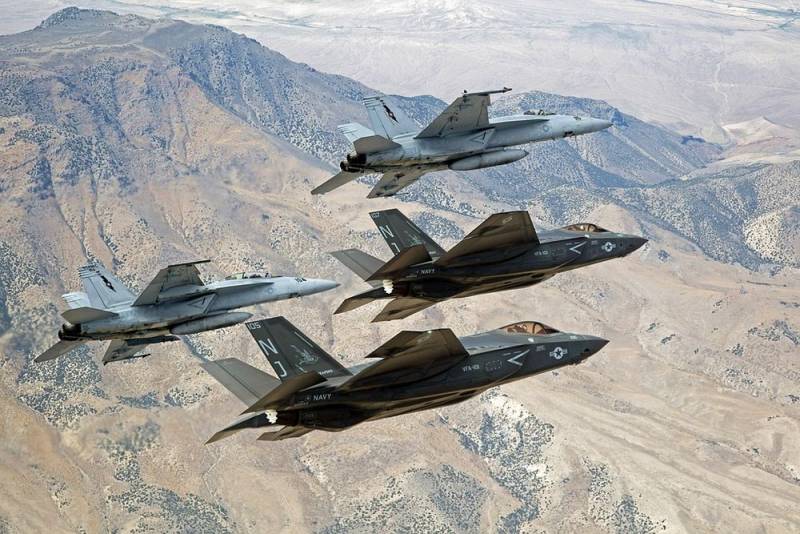 Could American stealth planes become vulnerable flying over Iran and other hostile territories in the Middle East? The US edition of The National Interest tried to find out this question.
In recent years, such a scenario has been unlikely. But, apparently, the status quo will not be able to survive. If Moscow sells the S-400 air defense system to Tehran, then the Iranians' chances of hitting American stealth aircraft F-22, F-35 and B-2 will increase significantly, and this may well happen.
Recently, Russian Ambassador to Tehran Levan Jagaryan told the Iranian media that his country may well sell Iran the aforementioned air defense systems, despite Washington's concerns.
We are not afraid of US threats and we will fulfill our obligations
The diplomat said then.
If US President Donald Trump had not withdrawn in 2018 from the Joint Comprehensive Action Plan, which dealt with Iran's nuclear program, then the issue with the S-400 might not have arisen now. Now everything depends on how advanced the version of the S-400, which Moscow decides to sell to Tehran, is.
The most recent version of the S-400 uses the latest digital instrumentation, next generation processors, increased computer processing and advanced radar. This gives the Russian media an opportunity to assert that the S-400 can destroy American stealth aircraft.
When it comes to outdated air defense systems or air defense systems that Iran now has, the assertions that stealth will be extremely vulnerable look frankly dubious. However, with the S-400 and, of course, with the S-500, there may be a different scenario. It is sadder for the United States.
The presence of more S-400s in the region poses an additional threat to Israel Air Force aircraft. The presence of these systems could potentially greatly reinforce paramilitary terrorist groups or other hybrid guerrilla forces hostile to Washington and Tel Aviv.
If the S-400 can be networked and maintain a "trail" of targets at long ranges, then aircraft will become more vulnerable, even if other SAM equipment and their ammunition have not changed much.
Technology
high-speed data transmission improves the ability of one air defense target to find and share parts with another "node" in a wider system. Then the advantage of radar evasion will be minimized.