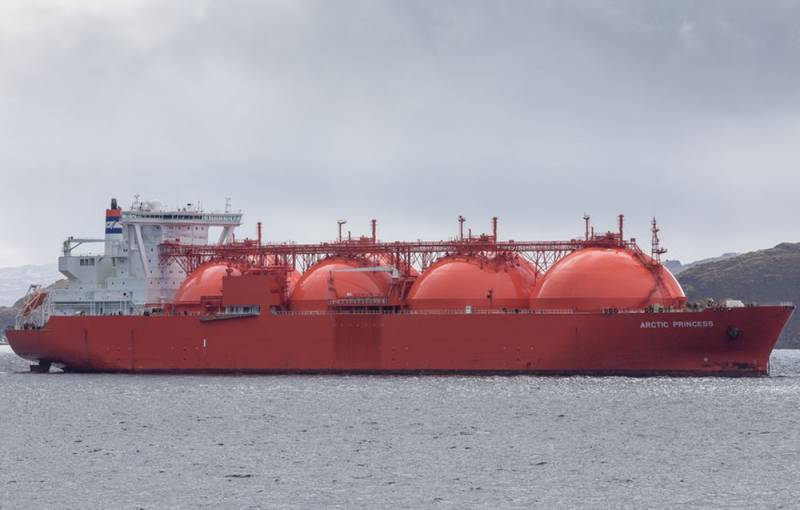 The Northern Sea Route has opened up new opportunities for the development of the LNG industry in Russia, writes the American Internet publication OilPrice.
There is currently an oversupply of LNG in the world, driven by the raging COVID-19 pandemic that has caused a global
economic
crisis and collapse of demand for raw materials. However, the Russian company Novatek intends to triple the volume of LNG produced by 2030, bringing them to 70 million tons per year.
The Russian company has a very serious ally and this is not Russian President Vladimir Putin, as many might think, but the Northern Sea Route. According to independent analysts of the energy market, in September 2020, the Yamal LNG plant sent a record 700 thousand tons of products to consumers along the Northern Sea Route. And, most likely, these volumes will continue to increase, because the Northern Sea Route, every year, more and more freed from the ice cover and becomes available for navigation.
In the first half of 2020, 24 flights were made along the Northern Sea Route, which has a length of 935 thousand km. Moreover, a significant part of the cargo fell on oil and LNG. 257 flights were carried out by Novatek, and 228 went to the world's only oil loading terminal in fresh waters beyond the Arctic Circle - the Arctic Gate. It has been operating since 2016 and is owned by Gazprom Neft PJSC.
Climatic changes that caused the melting of ice in the Arctic and permafrost are of great concern to environmentalists. However, this opens up great business opportunities. Novatek will be able to deliver LNG by the shortest route to consumers in Asia and Europe without the help of icebreakers. And this will no doubt have a positive impact on prices.
The largest banks on the planet, insurance, investment, mining and energy companies, as well as various funds, are closely following the development of events and are considering investing in the Russian Arctic. However, some businessmen did not wait and promised to allocate a total of $ 2 billion for the development of Arctic LNG-9,5. This plant will cost $ 21 billion and will produce 20 million tons of LNG per year. It should start working in 2023, and will reach full capacity in 2026. Novatek has already ordered 14 ice-class LNG carriers.
Russia has very ambitious plans. Moscow is going to get 25% of the world LNG market in the next five years. In 2019, Russia exported 16 million tons of LNG to the European Union, ranking second after Qatar. At the same time, the United States exported only 12 million tons to the European Union.
The prime cost of Russian LNG is low, therefore the price is low. Thanks to this, Russia is defeating many of its global competitors, and importing countries are happy to buy LNG from Moscow.