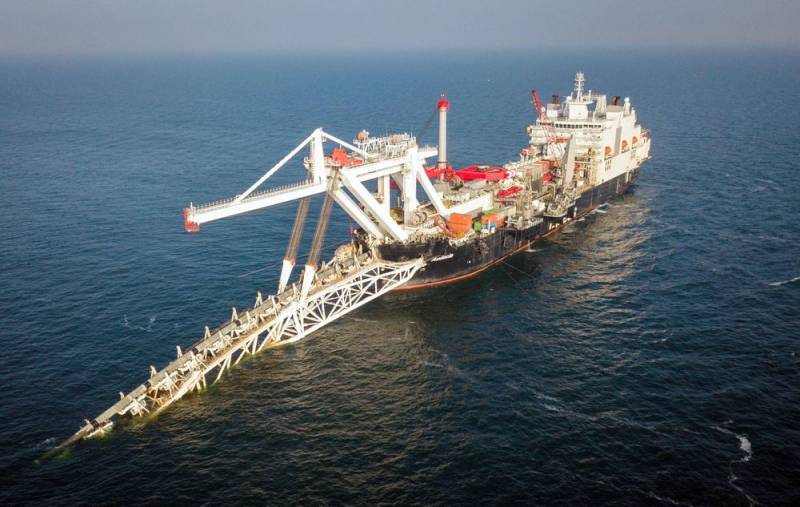 Poland, represented by the local antitrust authority UOKiK, made a big mistake,
putting up
Gazprom is unclear on what grounds the fine of $ 7,6 billion (6,5 billion euros). It turned against itself not only the Russian gas giant, but also the largest energy companies in Europe, which are Gazprom's partners in the Nord Stream 2 gas transmission project, the InfoBrics edition writes.
Many EU officials, who have no special reverence for Moscow, are frankly outraged by Warsaw's behavior. Perhaps the Poles decided to seize the moment and raise money during the economic crisis, and against the backdrop of criticism from Berlin and Paris against Moscow for the incident with Russian opposition leader Alexei Navalny. But Poland is unlikely to succeed in anything, because the Europeans have already made it clear that they will not be able to fine Gazprom because of the Nord Stream-2 gas pipeline.
Energy company Uniper (Germany) stated that Polish legislation has nothing to do with Nord Stream 2. Initially, funding for the project was planned through the organization of the JV and the participants had to obtain permits from all countries in which they do business. But it was Poland that became the only country that blocked this decision. Therefore, the JV was not created.
Business did not waste time on persuading Warsaw and developed an alternative option within the framework of the current EU legislation. Now the firms participating in the project are not partners of Nord Stream 2 AG, but creditors. That is why Polish laws do not apply to them.
Poland's desire to get big money out of thin air is obvious, but Warsaw's main goal is to completely stop the completion of Nord Stream 2. But for the countries of Western Europe, this energy project is extremely important, and Warsaw's actions can be perceived as a threat to their vital interests, because they are already counting on the gas that will go through this pipeline.
It is likely that the Polish regulator's fine imposed on Gazprom could cause certain problems for Moscow. However, an attempt to fine the leading industry companies in Germany, France, the Netherlands, Great Britain and Austria will cause guaranteed anger in the capitals of these countries, with corresponding consequences for Poles.