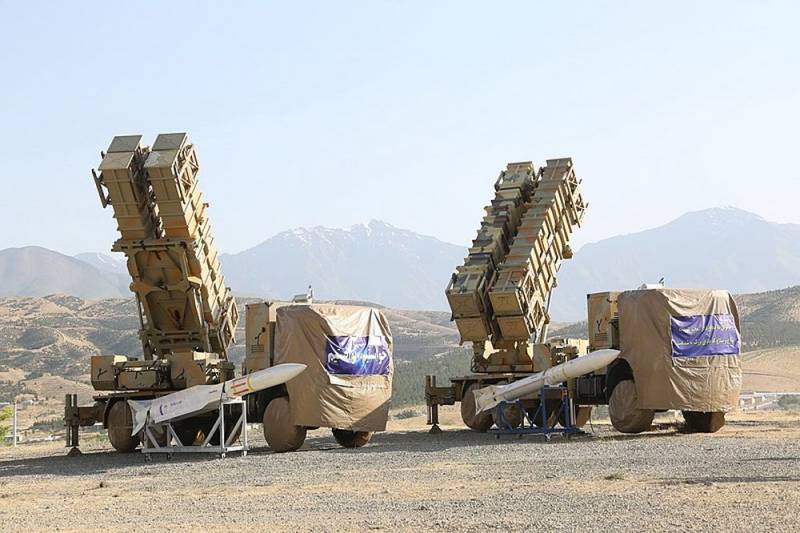 To counter the Israeli Air Force, Iran has deployed its own air defense systems in Syria. On October 15, 2020, the representative of the Iranian Armed Forces, Abu Fadl Shikaraji, said that this is a response to Tel Aviv for the incessant air raids on the Tehran-friendly country.
We have deployed a number of air defense / missile defense systems in Syria at the request of the official Damascus
- he said.
Economic
conditions do not allow us to provide everything for free to our allies. So they sometimes have to pay for it
- he added.
According to reports, Tehran has deployed air defense systems Bavar-373, Khordad-15, Khordad-3 and Mersad on Syrian territory, as well as radar and other equipment to combat air targets. Now the skies over Damascus are covered by analogs of Russian S-300s.
The Bavar-373 is a variant of the S-300 air defense system. It was introduced in August 2019. It is stated that it is capable of monitoring the air situation at a distance of up to 400-450 km and tracking up to 100 targets simultaneously. At the same time, it can launch 12 Sayyad-4 missiles against 6 targets at a distance of up to 200 km and an altitude of up to 27 km.
Khordad-15 was shown in June 2019. It is specified that it is capable of detecting various air targets at a distance of 120-150 km and hitting them at a distance of 45-85 km, depending on the characteristics of the flying object.
Khordad-3 appeared in 2012. This air defense system can detect objects at a distance of up to 105 km and shoot them down at a distance of up to 75 km and an altitude of 25 km. In June 2019, Khordad-3 successfully hit a US Air Force drone in the Persian Gulf.
Mersad was developed in 2011 based on the American Hawk air defense systems, which Tehran received before the 1979 revolution. According to the Iranian side, they are capable of hitting targets at a distance of 70-150 km at an altitude of up to 18 km.
Formerly French media
сообщили
that due to the "inaction of the Russians" Tehran decided to help Damascus by committing to strengthen the Syrian air defense system. This is allegedly due to the fact that Russia does not prevent Israel from carrying out missile and bomb strikes on Syrian territory, and Damascus cannot use the S-300 at its disposal without Moscow's consent.