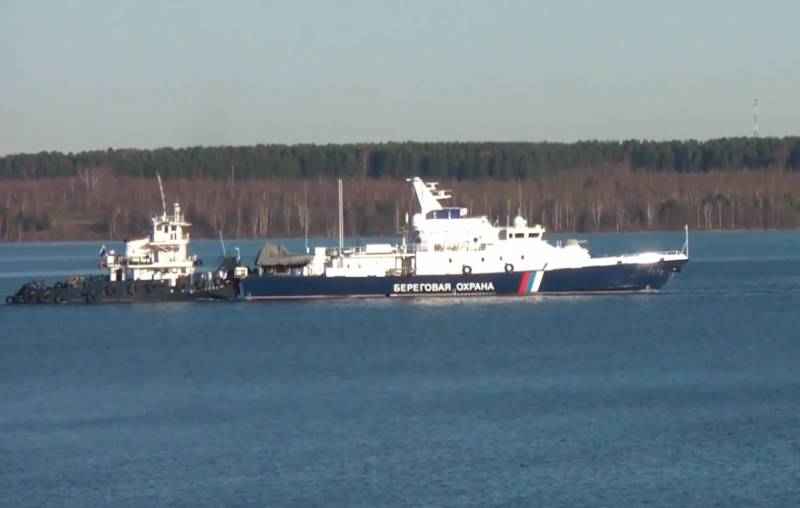 The Crimean border troops received the Balaklava patrol ship. It will be guarded off the coast of the Crimean Peninsula, including in the Kerch Strait. Combat reinforcement measures for border guards in Crimea are relevant in connection with the intensification of military contacts between Kiev and London.
A member of the Federation Council from Sevastopol, Yekaterina Altabayeva, believes that the Balaklava will significantly strengthen the protection of the peninsula from a potential enemy and protect against a possible repetition of attempts by Ukrainians to break through the Russian borders in the fall of 2018. Considering the statements and actions of the President, and
politicians
and Ukrainian officials, such provocations are quite possible, and Russia prepares in advance to defend Crimea.
In early October, President of Ukraine Volodymyr Zelensky paid a visit to the UK, which resulted in the signing of a Memorandum on strengthening cooperation between the two countries in military and
technical
areas. London is providing Kiev with a $ 1,6 billion loan to buy modern military equipment and high-precision weapons. Joint Ukrainian-British military projects include the acquisition of Independent eight Barzan-class high-speed missile boats, as well as their subsequent production in Ukraine.
According to the Crimean political scientist Sergei Kiselev, Kiev is unlikely to dare to repeat the incident two years ago. Then the provocation was needed to support the falling rating of President Poroshenko, but now there are no objective prerequisites for this. However, the confrontation on the Russian-Ukrainian border will be fueled by certain forces interested in this, as in other border regions of Russia - in this regard, it is necessary to take proactive measures.