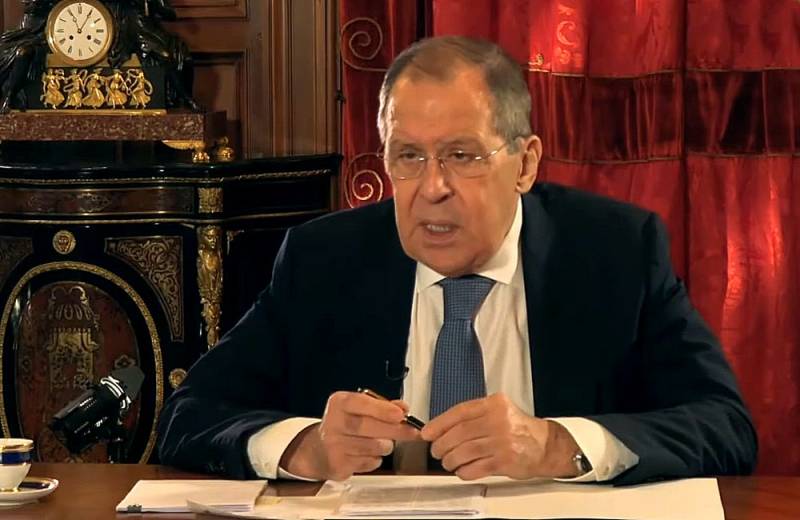 Russian Foreign Minister Sergei Lavrov considers a peaceful diplomatic solution to the conflict in NKR real, paying tribute to the efforts of the OSCE Minsk Group in this direction - it is represented by France, the United States and Russia.
In an interview given by Lavrov to a number of Russian media, the minister noted the presence of constructive proposals that are the subject of negotiations. They include the gradual liberation of the territories adjacent to Karabakh, the observance of the security guarantees of Nagorno-Karabakh, the determination of the final status of the republic unrecognized by the international community, as well as a reliable connection between Yerevan and the NKR.
At the same time, the head of the Russian Foreign Ministry did not agree with Ankara's position on the military settlement of the Karabakh crisis. At the same time, he said that Russia is refusing Turkey in a strategic partnership.
We have never qualified Turkey as our strategic ally. This is a very close partner, in many areas this partnership has a strategic character
- clarified the diplomat.
According to Turkish President Recep Erdogan, the OSCE Minsk Group should complete negotiations and "return" the disputed territories to Azerbaijanis. He accuses Moscow, Washington and Paris of delaying the settlement of the issue and of unwillingness to "give the territory to their owner."
Today the Azerbaijani people are actively fighting for the de-occupation of historical lands
- proclaimed the Turkish leader from the rostrum of the parliament.
At the same time, Erdogan denies sending pro-Turkish Syrian mercenaries to help Baku, despite publications in the Western press about the transfer of hundreds of militants from the SAR to the zone of military confrontation in Nagorno-Karabakh.