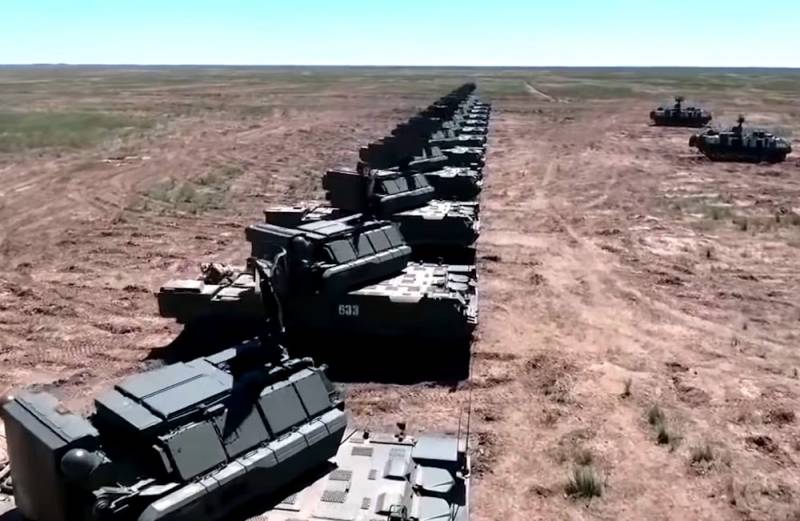 Recently, the Pentagon has increasingly heard statements about a potential breakthrough of Russia's air borders. So, according to the American Air Force General Jeffrey Harigyan, to successfully overcome the air defense of the Kaliningrad region, the United States will need 225 strategic bombers. Now the States have 140 vehicles of this class.
Of course, all this looks like "manilovism". But the more frequent interceptions of NATO "strategists" near our borders and the active exercises of the West, outplaying the options for a massive missile strike on Russia, cannot but be alarming.
As a result, it is precisely the threat from NATO that is growing every day that is the main incentive for the development of domestic air defense systems. How do we respond to a potential attempt to break through our air borders? Let's figure it out.
Tomorrow of the Russian defense is associated with the newest S-500 Prometheus air defense system. The system will be as versatile and unified as possible. The S-500 has the widest range of damage, ranging from aircraft and ballistic missiles to satellites in low orbits. The system is capable of working on targets at a distance of up to 600 km and an altitude of up to 200 km.
The new brainchild of the Almaz-Antey concern will be used in combination with the S-350V Vityaz and S-400 Triumph air defense systems. The anti-space defense complex A-235 "Nudol" will work in conjunction with the latter. In turn, the latter will be covered by the short-range air defense system S-300 "Pantsir".
In general, the missile defense system is one of our main advantages over the United States. Today, air defense and missile defense forces are monitoring approximately 800 objects around the clock. But is it realistic to cover all the borders of our vast Motherland?
In Japan and South Korea, in Hawaii and Guam, impressive armed forces of a potential enemy are deployed. In addition, American aircraft carrier groups regularly serve in the waters of the Pacific Ocean.
In this regard, a "radar dome" has already been deployed in the Far East, consisting of the newest stations "Sky-M" and "Podlet".
An attack from the South is unlikely, but it shouldn't be written off either.
In general, it is too early to speak about the complete impenetrability of our borders. However, given the scale of funding aimed at re-equipping the Russian army, one can hope that in the near future we will close all borders with air defense and will not leave the enemy even the slightest chance to play the card with a massive air attack.