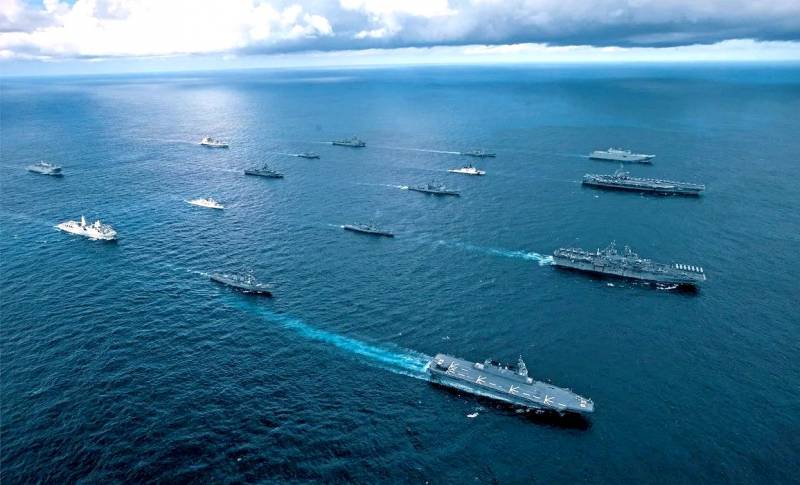 A noteworthy note was published the day before on the Norwegian website Itromso.no. Its author - Lars Echroll, vice president of the Norwegian Defense Association, advocated a NATO military build-up in the North as opposed to Russia.
Although initially the text was only about the possibility of accepting foreign ships with nuclear power plants in the ports of the kingdom, the article quickly turned to the topic of the "Russian threat" for the Scandinavian country.
[Leader of No Nuclear Weapons Organization in Tromsø] Muhrer Smith argues that ships with reactors on board will increase tensions in the north. However, it should be recalled that in recent years, tensions in the north have increased as it is, regardless of ships with reactors on board. It is well known that Russia has been seriously modernizing its Far North for many years, including its submarine fleet.

- notes the author.
He emphasizes that earlier it was repeatedly said that Norway in vain abandoned its permanent naval presence in the northern regions, which provoked a power vacuum. In particular, we are talking about a threat to the main arctic possession of Oslo.
Svalbard is an example. No one will rush to sacrifice Berlin for Longyearbyen (the largest village in Svalbard - approx. Per.). We can quickly lose control of Spitsbergen - and no one will pity us

- the Norwegian expert believes.
In addition, the author hinted that there is a correct, NATO atom, and there is a wrong, Russian one. And you shouldn't compare them.
After the collapse of the Soviet Union, there were several accidents with Russian nuclear-powered ships in the Far North. In the communist era, such sad events were hidden. In general, I would say that I am more concerned about accidents on ships of authoritarian Russia than the reactors of our closest NATO allies.

- concluded Mr. Ehroll.
The author did not forget to mention in the context of the discussed topics some Russian "troll factories", as well as "the ability to wage psychological warfare" and manipulate "useful idiots", allegedly preserved by Russians since the times of the USSR.
It should be noted that the topic of the lack of resources for the country's defense in the High North is regularly raised in the kingdom's press. Various publications note that during the Cold War and the first two decades after it, Norway tried not to provoke Russia once again, but now the situation has changed and the northerners have become more daring. The reason for this was the larger US presence in the region.