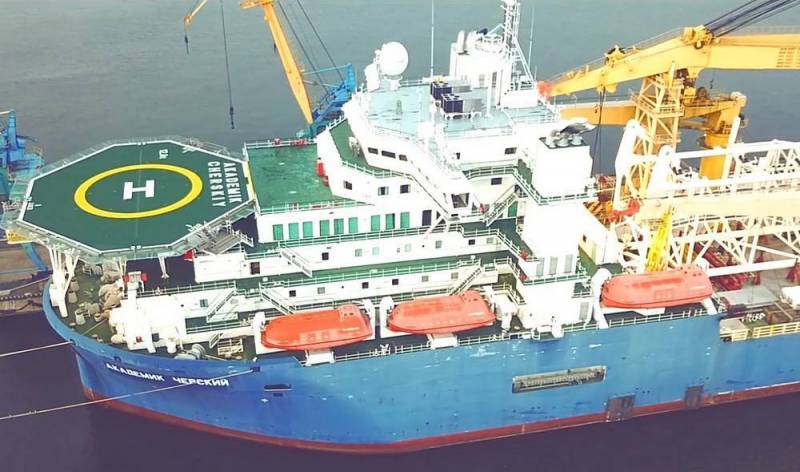 The pipe-laying vessel Nord Stream 2, which is currently located between Kaliningrad and Klaipeda near the Curonian Spit, is testing additional equipment - anchor systems. This is reported by the navigation portals Vesselfinder and Marinetraffic.
On Monday, October 12, the supply vessels Finval and Umka joined the Akademik Chersky, which are engaged in setting, spreading and removing anchors. The ships took the "Akademik Chersky" for "stretching", having installed eight anchors on it - now the stability of the ship is being checked during the laying of pipes.
Russia complies with the requirements of the German regulator, according to which work in German waters must be carried out at a depth of less than two tens of meters with anchor positioning. At about this depth, Akademik Chersky is currently conducting tests. Another vessel participating in the construction of the pipeline, the Baltic Researcher, is currently on duty in this area.
Since September 2019, the pipe-laying vessel Fortuna, which possessed an anchor positioning system, has been in Mukran, but later it was relocated to Rostock. Thus, "Akademik Chersky" remained the only ship of its kind, and it had to be equipped with the appropriate equipment. Until the completion of the construction of Nord Stream 2, it remains to lay 160 km of pipes along the bottom of the Baltic Sea near Germany and Denmark.