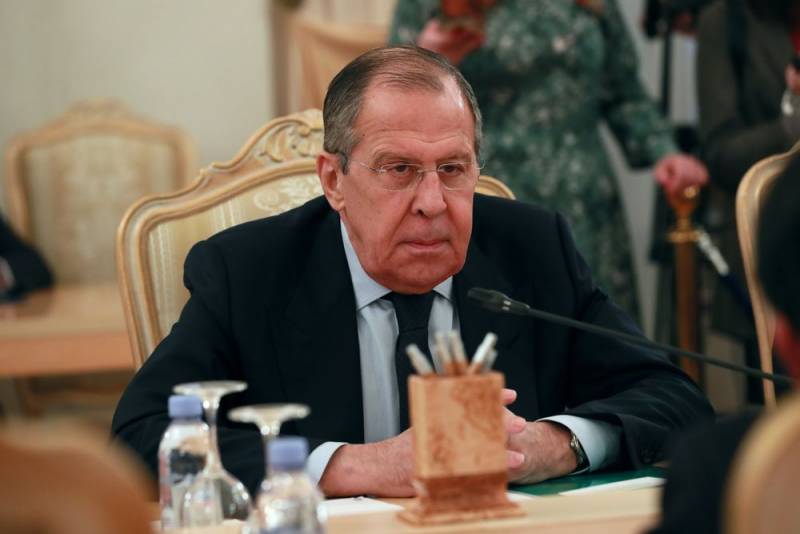 Moscow will be forced to stop for some time the dialogue with Brussels, if the European Union does not want to communicate with Russia in a constructive manner. This warning was made by Russian Foreign Minister Sergei Lavrov during the event of the Valdai International Discussion Club.
Lavrov noted that those in charge of external
policies
in the West, do not understand the need for mutually respectful communication. Therefore, Russia can stop talking to them altogether.
Moreover, Ursula von der Leyen said that geopolitical partnership with the current Russian government is not working. So be it if they want it
- Lavrov explained.
The foreign minister recalled that a few weeks ago the head of the European Commission made a very serious statement. She said that it is important for Europeans to part with the illusion that Russians will be able to restore the status of Europe's geopolitical partner.
The minister added that there is a large number of facts about how the European Union behaves inappropriately and unacceptably towards Russia in connection with the situation concerning Alexei Navalny. And now Moscow wants to find out for itself whether it is generally possible to do anything with the arrogant and moralizing Brussels under the current circumstances.
The Foreign Minister drew attention to the fact that it is time for Russia to stop measuring itself with "that yardstick", considering its Western partners as a source of assessments of its behavior. In his opinion, Moscow no longer needs to look back to the West.