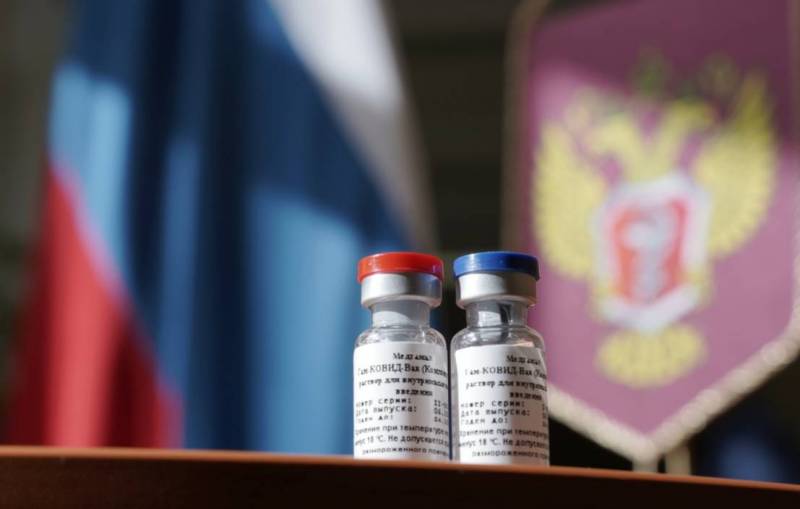 The Russian two-component vector vaccine against COVID-19 "Sputnik V" began to be massively imported and applied to Ukraine. This was stated during the talk show "Hard with Vlashchenko" of the TV company "Ukraine 24" by the famous Ukrainian cardiac surgeon, professor, director of the Heart Institute of the Ministry of Health of Ukraine Boris Todurov.
Todurov was the first to perform a heart transplant in Ukraine. During the broadcast, which discussed the second stage of medical reform in Ukraine, not only the future of Ukrainian medicine, but also the problems that have arisen during the COVID-19 pandemic at present were raised.
The professor said that seasonal influenza vaccination in the country is carried out with the help of medications that come from Western countries. He drew attention to the fact that there are no Ukrainian vaccines at all.
To what extent these vaccines are certified and legal, I do not know. We receive new vaccines for influenza every year. A flu strain is selected and, accordingly, a new vaccine is needed each time. I have not yet received a flu shot and have not yet seen these vaccines in widespread use.
- the doctor specified.
According to him, the Russian Sputnik V vaccine against COVID-19 is definitely being delivered to Ukraine. But this is being done illegally. At the same time, they actively use it, because there is no other in the world yet. The doctor highly praised Russian epidemiologists, bacteriologists and virologists. He has no doubts about their professionalism and effectiveness of the medication.
Russian vaccine against coronavirus is massively imported today and whole families are being vaccinated
- the doctor emphasized.
Todurov noted that he reads with interest on the Internet the reviews of colleagues about the Sputnik V vaccine. He recalled that the Soviet school of fighting various epidemics was the best in the world. The USSR has successfully resisted infections and even created an Ebola vaccine.
At the same time, Todurov's words have already been criticized by the Ministry of Health of Ukraine, saying that Kiev does not negotiate with Moscow at all on the supply of vaccines from Russia.