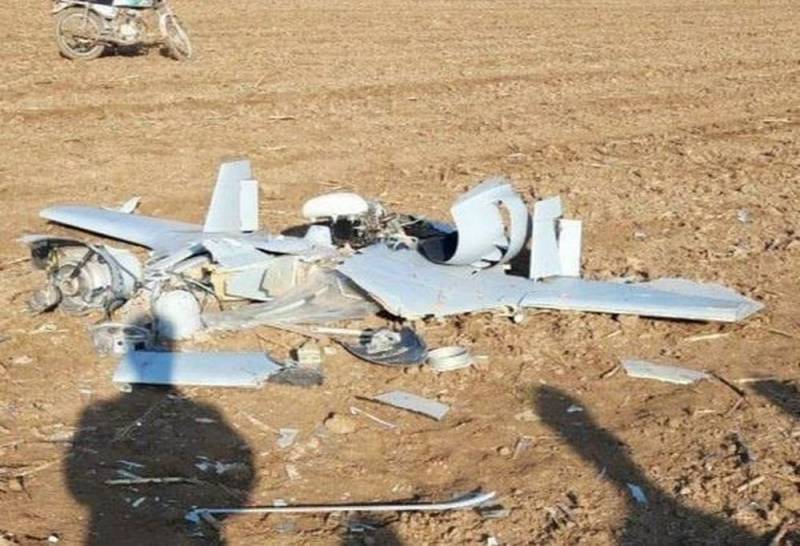 On October 13, 2020, the Iranian air defense system discovered in the airspace of its country a "lost" reconnaissance and strike drone of the Azerbaijani Armed Forces IAI Harop of Israeli production. According to Iranian media, the incident took place in the border town of Parsabad.
It should be noted that Parsabad is located in the Ardabil province on the right bank of the Araks River. It is the northernmost settlement in Iran. Local residents posted photos and videos from the crash site of the drone on the Web. At the same time, the Iranian media clarify that with the help of these drones, Baku is waging a war in Nagorno-Karabakh against the Armenians.
After the incident, some Iranian experts began to wonder where the front line in Nagorno-Karabakh actually passes now. In their opinion, if Baku's assertions are correct that the Azerbaijani Armed Forces took control of the cities of Jebrail and Hadrut, then the front line should pass much west of Parsabad - in the area of ​​the city of Aslanduz, also located in the aforementioned province of Iran. Consequently, a "lost" drone could appear near Aslanduz.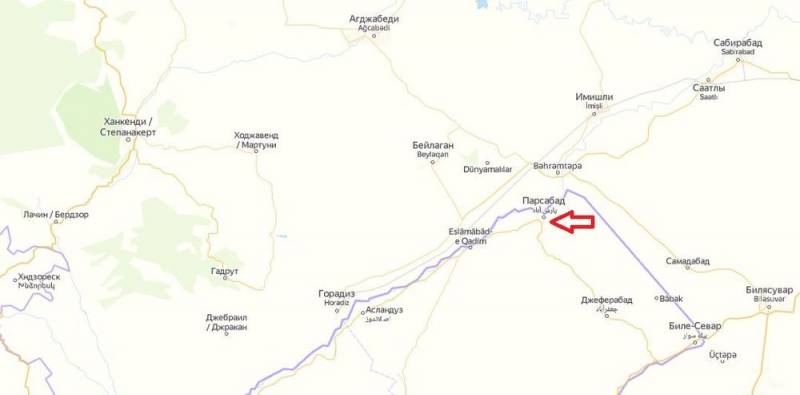 From this they conclude that either Baku is telling a lie about control over a number of cities in Nagorno-Karabakh and that the Armenians came close to Parsabad, or the drone did not "get lost", but was specially sent to Iran to carry out intelligence or sabotage activities.
Note that before that, Azerbaijani shells and rockets flew into Iran. Then Baku officially apologized to Tehran for the "accidental" hit of its ammunition on the territory of the neighboring country. Moreover, the Iranians were extremely outraged that recently Azerbaijani munitions had started to "accidentally" fly into their territory. How will this time, we will soon find out.