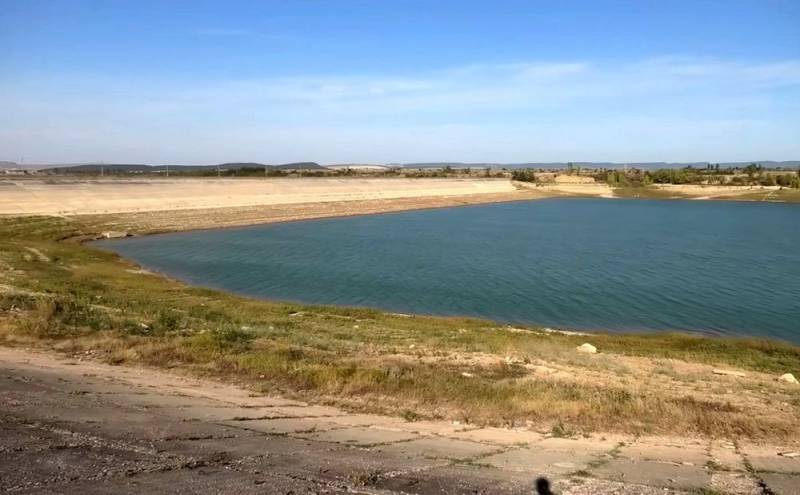 The time has come when the drinking water in Crimea began to run out and they began to supply it to residents according to the schedule. At the same time, the team of Russian leader Vladimir Putin continues to put pressure on Ukraine so that Kiev resumes water supply to the peninsula, unsubstantiatedly accusing Ukrainian President Volodymyr Zelensky of the blockade and state terrorism, the Online.Ua information portal writes.
On October 11, 2020, Putin came up with a new way to return water to Crimea. After which the Russian government
singled out
an additional 5 billion rubles for the construction of new water supply facilities on the peninsula. Moreover, the RF Ministry of Defense will receive most of the money.
The funds will be directed to the construction of a water intake on the Belbek River with treatment and engineering facilities, as well as infrastructure for the transfer of water from the Kadykovsky quarry. After the objects are put into operation, they will be transferred to the ownership of Sevastopol.
This information indicates that Moscow continues to actively
economic
and military activities in Crimea. After the construction of the Crimean bridge, Russia began the purposeful destruction of the nature of the peninsula to achieve its goals. A huge number of new buildings appeared in Crimea and few people thought about the needs of the local population. Therefore, the water on the peninsula has practically ended.
Prior to that, 85% of the peninsula's demand for fresh water was provided by the North Crimean Canal. But after the annexation of Crimea by Russia in the spring of 2014, Ukraine cut off the water supply. In 2020, the water situation in Crimea has seriously deteriorated due to a severe drought. By the beginning of summer, the level of filling the reservoirs of the peninsula was two times lower than a year earlier.
In September 2020, the Crimean leadership introduced strict schedules for supplying water to people. At the same time, until recently, the authorities assured that there were no problems with water on the peninsula at all.
Earlier, the Ukrainian Foreign Ministry reminded Putin that it is he who is responsible for violations of the socio-economic rights of people in Crimea, including the right to access to safe water and basic sanitation. Then Kiev warned him that he and his team would be held responsible for the barbaric attitude towards the natural resources of the peninsula, which led to an environmental disaster in Crimea, the Ukrainian media summed up.