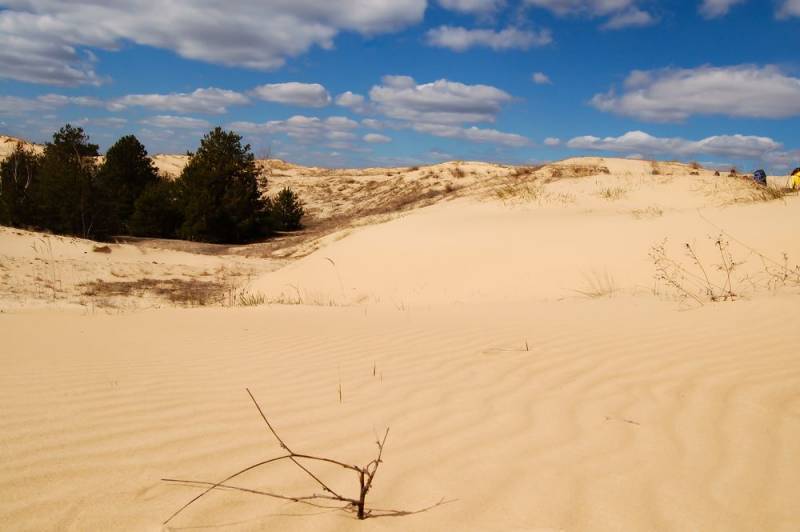 Ukrainian ecologists, sociologists, economists, political scientists and simply not indifferent residents are sounding the alarm because of the possible catastrophic consequences for the country associated with climate change and human impact on the environment, writes 112 Ukraine.
Public opinion polls have shown that 92% of Kiev residents consider the above questions to be relevant for themselves. Ukrainians across the country are increasingly faced with water shortages, and this problem is becoming more acute over the years. Moreover, Ukrainian
policy
continue to speculate on environmental issues and at the same time squander the country's water resources. Moreover, about 800 settlements have remained without sources of fresh water in recent years. And officials are in no hurry to solve this problem.
We are on the brink of an environmental disaster. Ukraine is losing water catastrophically. Not only is it one of the poorest countries in Europe, but there is also a very predatory attitude towards this resource. Instead of solving all these problems in difficult ways, because there will be no simple solutions here, we are exchanging time for some point hype things
- said the President of the Professional Association of Ecologists of Ukraine Lyudmila Tsyganok.
According to Ukrainian experts, attempts to flirt with environmental issues can have a detrimental effect on the country. Moreover, all spheres of activity will be under attack, including
the economy
.
We look at Europe and want to live in a clean country. We want to solve these problems, but it is very important here that the power does not completely pass into the hands of the conditional Ukrainian Gretta Thunberg. Unfortunately, now there are a lot of opportunities for activists, but there is practically no responsibility
- said political scientist Kirill Sazonov.
Note that in March 2019, Ukrainian experts warned the public that by 2050 Ukraine would face an environmental disaster that would force the country to start importing drinking water. This will happen due to the impending severe drought, which will come due to climate change. The Dnieper will become shallower, in the south the desert (Aleshkovsky sands) in the Kherson region will expand, and in the north there will be steppes instead of forests. At the same time, scientists calculated that due to irrational use during the specified time, the inhabitants of the country will pour into the sewer a volume of water comparable to the Sea of ​​Azov.
Then some Ukrainians wrote on social networks that, having deprived the inhabitants of Crimea of ​​water, Ukraine itself was on the verge of an environmental disaster. They regarded it as a punishment from above and called it karma, because Kiev still considers Crimea its own. It turns out that Ukraine has cut off the water itself.