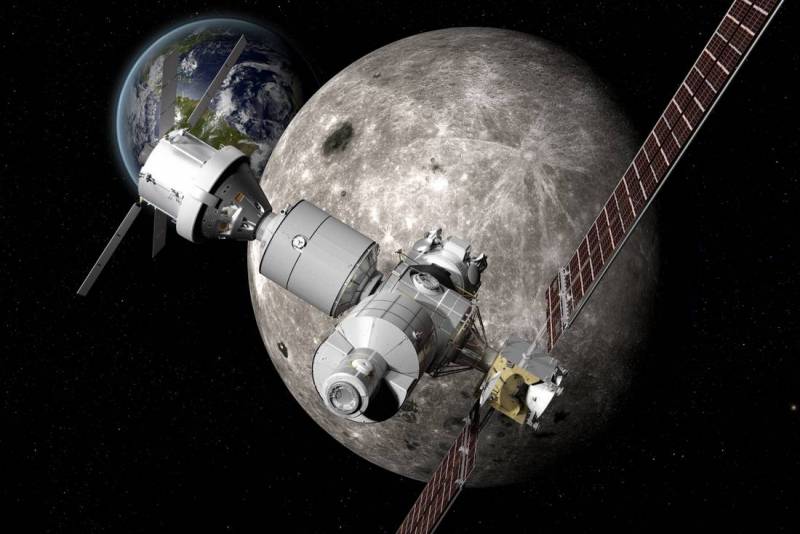 Roscosmos is ready to resume cooperation within the framework of the Gateway lunar station project, but only if foreign partners comply with certain fundamental conditions. The possibility of Russia's return to the project was announced by the head of the state corporation Dmitry Rogozin during a press conference at the International Astronomical Congress.
According to the functionary, the interaction of states within the framework of the construction of a promising lunar station should take place according to the principles of international cooperation, which were developed during the creation of the ISS. First of all, we are talking about joint decision-making. Only on such conditions, according to Rogozin, Russia could resume participation in the project.
Recall that the idea of ​​creating a near-lunar visited station belongs to NASA. The United States invited partners from the ISS to take part in the Deep Space Gateway project. In 2017, the National Aeronautics and Space Administration and Roskosmos signed an agreement on the joint construction of the station.
Later, the Russian state corporation refused to participate in the project. Dmitry Rogozin, commenting on the decision of Roscosmos, called the Gateway project too "American-centric" and stressed that Russia would not participate in it on secondary roles.