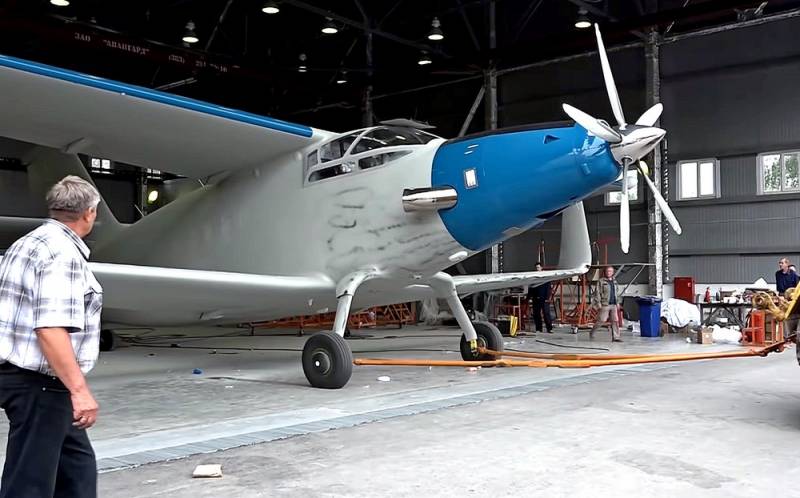 Russia, with its gigantic distances, needs its own light multipurpose aircraft, reliable and unpretentious, to supply remote regions. Previously, the Soviet An-2 did an excellent job with this task, but the legendary "Corn" has not been produced for a long time and objectively needs to be replaced.
Now cargoes are delivered to the Far North by large transporters, and after that they are loaded onto helicopters that are capable of landing on unequipped sites. The use of multipurpose light aircraft can make logistics more cost effective. Our "Annushka" is capable of carrying small loads and passengers, landing on unprepared runways. Due to their unique reliability, biplanes are still in operation in a number of regions, despite their venerable age. Some have been in service for over 40 years, but this cannot go on indefinitely. The country needs a new light multi-functional aircraft, and several projects have claimed the role of successor to the An-2.
TVS-2DTS
Initially, the SibNIA project under the designation TVS-2DTS was considered as a replacement for Kukuruznik. This is a traditional biplane that the developers were able to make an all-weather aircraft, thanks to a new fuselage, avionics and a one-piece carbon fiber composite structure. Its payload is 2450 kg, flight range - 4500 km, cruising speed - 350 km / h. The indicators are very decent, and with a cost of 150 million rubles, it was possible to organize the production of light aircraft with a volume of 2021-25 units per year at small enterprises already from 30.
Despite this, the Ministry of Industry and Trade refused the project. The reason was the sanction risks that the MS-21 and Superjet airliners have already faced. On TVS-2DTS, foreign-made composite materials and the Honeywell TPE331-12UAN power plant were widely used. A light aircraft at any time could be left without key components and assemblies. In addition to this, experts pointed out potential problems with the composite wing, which could arise during operation, repair and storage in the harsh northern conditions.
TP-301
This is another interesting project from the Technoregion company. Structurally, it is a modernized "Corn" without lower wings. Its payload is 1500 kg, and its weight is reduced by almost a ton compared to the prototype. Using the Czech engine Walter M-601 with a capacity of 700 hp. from. allowed to reduce fuel consumption by 40%.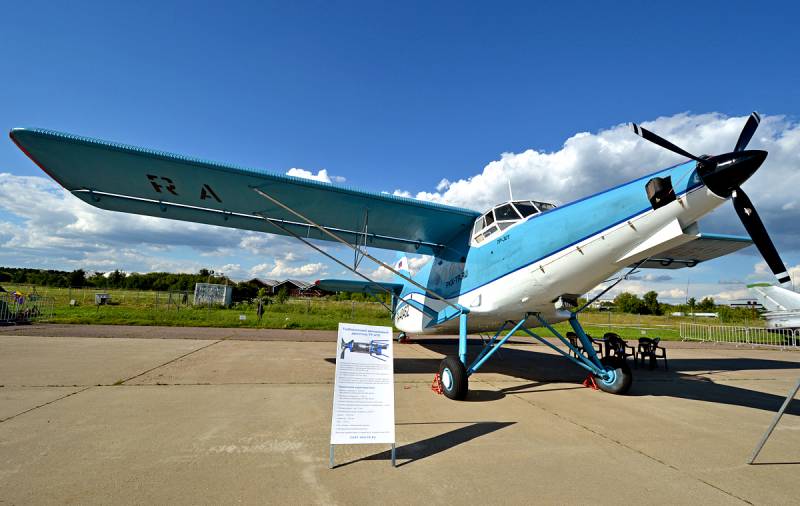 Several units have already been produced, the developers claim that during commercial operation, their aircraft will pay off in just 6-8 years. However, the key problem of the project was also dependence on the use of a foreign power plant.
"Baikal"
As a result, officials of the Ministry of Industry and Trade made a choice in favor of the development of a subsidiary of the Ural Civil Aviation Plant (UZGA). Baikal-Engineering LLC won a tender a year ago, and its light aircraft design has undergone significant changes in comparison with the An-2. First of all, the biplane will turn into a monoplane, and its capacity should increase to 12-14 passengers. But most importantly, the aircraft will be equipped with a domestic-made engine, and, apparently, there will be not one, but two at once. UZGA is working on its own power plant together with UEC-Klimov.
Apparently, the Ministry of Industry and Trade is waiting for a budget analogue of the Canadian DHC-6 Twin Otter. It is estimated that the demand for "Baikals" in the next five years can be at least 230 units in our country. The project is tentatively estimated at 4,5 billion rubles. Let's hope that the plane will live up to its expectations.