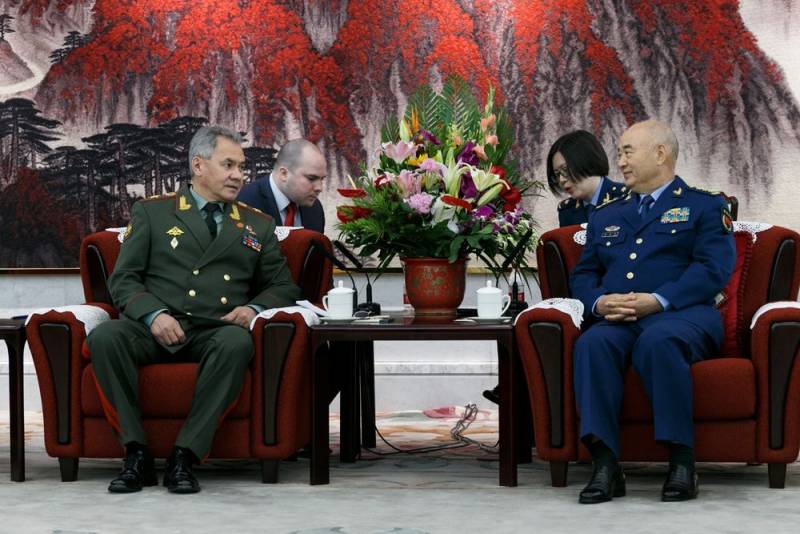 Russian export of strategic products and transfer of military
of technologies
A full-scale alliance between Moscow and Beijing is being formed for China, the Hong Kong-based Asia Times writes.
The Russians shared information about the missile attack warning system in 2019. This coincided with the holding of the Center-2019 strategic command post exercise in Russia. The Ministry of Defense has involved 128 thousand servicemen and more than 20 thousand units of various weapons systems there. The PLA also dispatched its personnel and military equipment. The Russian military department said the maneuvers allowed them to test the combat effectiveness and increased the level of interoperability.
The transfer of the early warning system was not the only know-how that Moscow shared with Beijing. For example, in 2016, on the basis of the NRC VKS RF, joint Russian-Chinese computer exercises in the field of air defense / missile defense were held. Both countries have learned to jointly defend themselves against possible US ballistic and cruise missile attacks. In fact, Russia is providing China with exclusive technologies to counter Washington and helping to develop "retaliatory capabilities," which is a critical element in maintaining strategic balance.
In 2015, China bought from Russia the S-400 air defense missile system and the Su-35 fighters for $ 5 billion. If Beijing also buys the S-500, then Moscow, no doubt, will help with the creation of a more powerful PLA missile defense system. This is extremely important for China, given the confrontation with the United States. The Russian early warning system guarantees a retaliatory strike in the event of an attack. At the same time, if the Russian and Chinese systems are integrated into one common system, then Moscow will be able to see American missile launches even in the South Pacific, which is now problematic.
The 2017 US National Security Strategy characterizes Russia and China as "revisionist" powers, i.e. trying to prevent Washington from dominating the planet. At the same time, the Russian-Chinese alliance at the moment is not a classic military alliance and has more flexibility. There are many countries in Asia and Europe that do not share Washington's hostility towards Moscow and Beijing. In any case, the United States will not be able to destroy the alliance between Russia and China. Now there is a race for survival. Time is working for Moscow and Beijing. Washington's dominance is declining and the world is beginning to get used to the "post-American age."