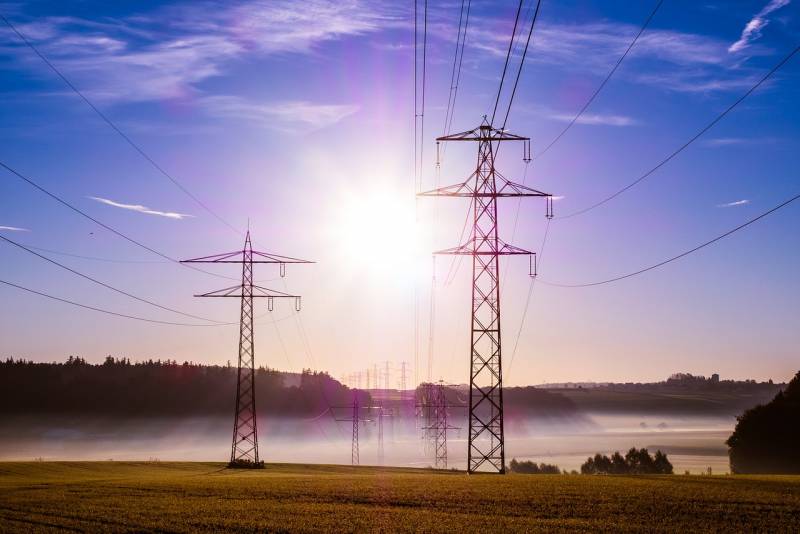 The shortage of electricity in the Baltics will become apparent after the planned disconnection from the single power grid with Russia, according to the Latvian website Baltic News Network, citing the annual report of the local energy operator Augstsprieguma tīkls (AST).
The general trend in the electricity system of the Baltic states is the gradual replacement of large, centralized and easily managed thermal power plants with unstable power generation. In particular, after the planned disconnection from Russia, there will be quite expected risks if investments are not made to increase reserve capacities

- quotes the publication of the words of the chairman of the board of AST Varis Boks.
He also said that "we should especially focus on the long-term transition period after the disconnection of the Baltic states from the BRELL energy system and the subsequent synchronization with the European energy system."
Over the past few years, the Baltic states have seen a decline in electricity production. One of the main reasons for this is environmental
policy
EU and CO2 Tariffs. This trend is expected to continue in the coming years, according to the AST report.
For example, Estonia's coal-fired power plants, which produced half of the electricity in the Baltic States, last year produced half as much electricity as in 2018. As a result, the Baltics will depend on electricity imports to maintain balance.
In general, for the next decade in Latvia and other Baltic countries a significant electricity shortage is expected: almost half of the main thermal power plants will be shut down.
According to current forecasts, after 2030, the Baltics will no longer be able to ensure the safe operation of the energy system.
It is worth noting that the European Union is pushing to close not only thermal power plants in the Baltics. In 2009, in Lithuania, neighboring Latvia, the operation of the Ignalina NPP was stopped, which had operated for less than 30 years and provided 70% of the electricity consumed in the republic. An attempt to replace it with a new nuclear power plant built according to European
technology
, ended in complete collapse - construction did not even begin.
Instead, the Baltic Tigers, among other things, are planning to switch to green, in particular, wind energy.