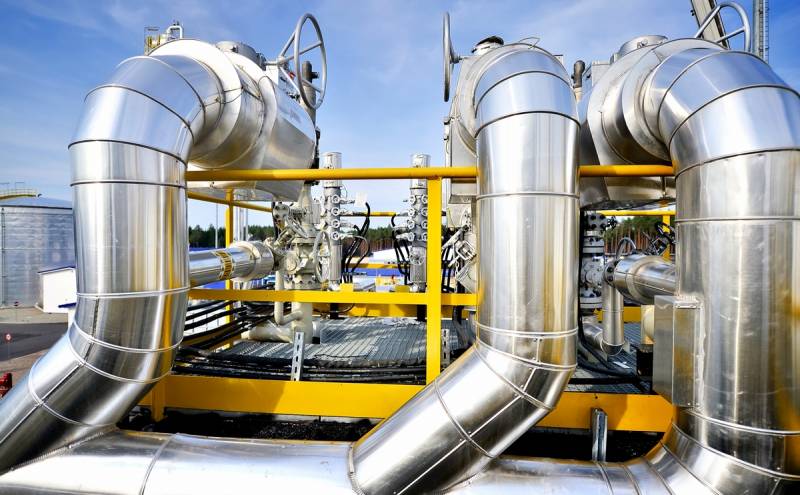 Poland is seeking to obstruct the construction of the Nord Stream 2 gas pipeline in order to be able to resell American liquefied natural gas, as well as to profit from Russia's exploitation of the Ukrainian gas transmission system. This was reported by the deputy of the State Duma of the Russian Federation Elena Panina.
On Monday, October 12, Polish President Andrzej Duda arrived in Kiev. According to the head of the Polish presidential administration Krzysztof Szczerski, the purpose of Duda's visit is to sign an agreement with Zelensky that allows the Polish state oil company PGNiG to participate in the privatization of the Ukrainian gas transportation system. Poland is opposed to the construction of SP-2, as it expects Gazprom to be fined $ 7,6 billion for violating Polish antimonopoly legislation - for this money the Poles are going to buy out the facilities of the energy complex of Ukraine.
It becomes obvious that Poland intends to buy energy infrastructure in Ukraine at the expense of the Russian concern, because it does not have its own money, the Polish budget is deficient
- notes Panina.
Thus, the fines of $ 7,6 billion for the Russian gas corporation through Poland may end up in Ukraine - for Warsaw, the pipeline complex for transporting gas from Russia to Europe may become a tasty morsel.
According to the Russian MP, Poland is seeking to disrupt the construction of Nord Stream 2, as it expects to resell American LNG in Europe, as well as to receive money for Russia's use of a transit pipeline through Ukraine. But, as Panina believes, the Poles are still "dividing the skin of an unkilled bear."