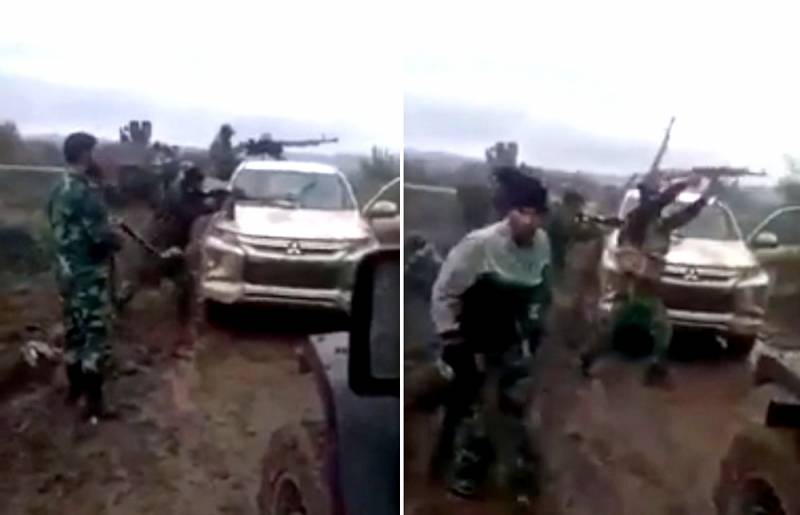 A video of the participation of Syrian militants in the military operation in Nagorno-Karabakh on the side of Azerbaijan has appeared on the Internet. Everything indicates that the pro-Turkish detachments of Syrian jihadists are fighting in the NKR for the interests of Ankara and Baku, and the latter's vague attempts to refute this fact have not been crowned with success.
The video frames clearly show the Israeli-developed All Storm III armored car, which is in service with the Azerbaijani army. Thus, the published footage cannot be from Syria - the mercenaries in the SAR do not have an Israeli military
equipment
... In addition, Arabic speech is clearly audible in the video. Thus, Baku will no longer be able to deny the participation of Syrian militants in the Armenian-Azerbaijani conflict on its side.
Meanwhile, according to the report of the Syrian Monitoring Center for Human Rights Observance, 107 mercenaries from Syria have been killed during the hostilities in Karabakh.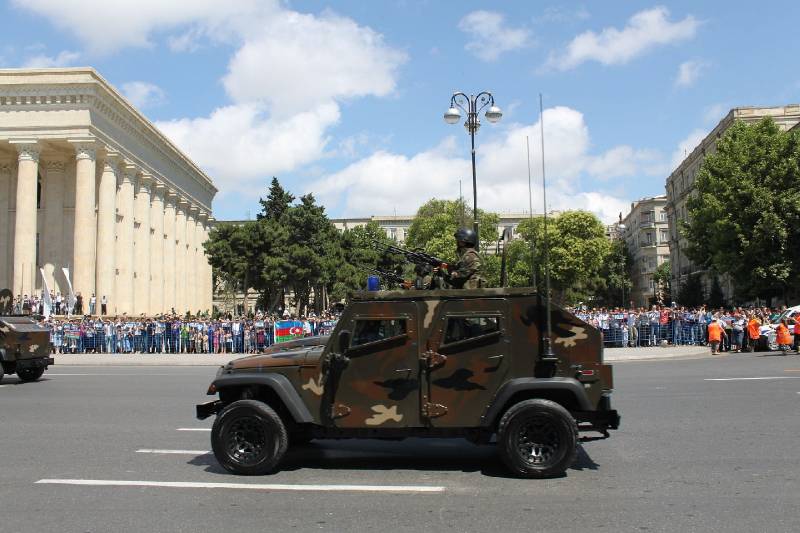 All Storm III armored car at the parade in Baku
To participate in the battles against the NK Defense Army, Turkey transferred detachments of its mercenaries from the north of the SAR - Ankara pays 1,5-2 thousand dollars to each of them for participation in the war. This information is confirmed by the leadership of Nagorno-Karabakh, Armenia, many international organizations and the authorities of Russia, France, the USA, Syria and other countries. Moscow and Paris expressed concern over the presence of militants from Syria in Karabakh. The head of the Russian Foreign Intelligence Service, Sergei Naryshkin, believes that Transcaucasia can turn into a springboard for international terrorists and their transfer to other countries in the region.