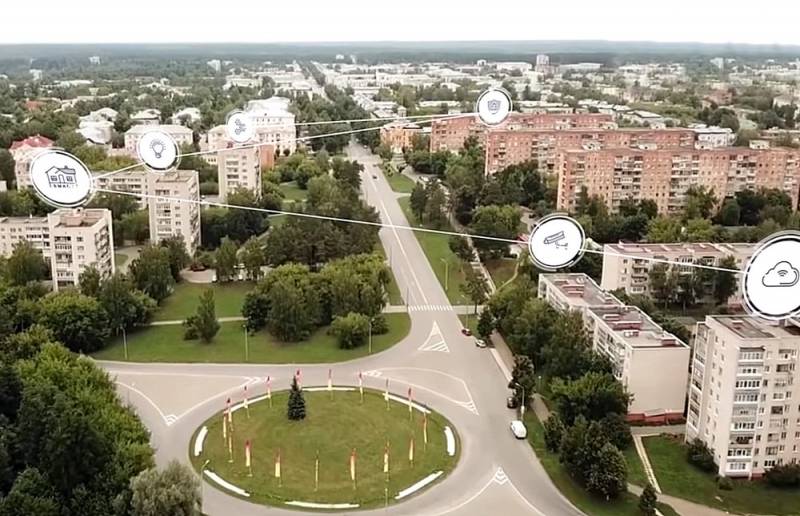 Last week, 11 more "smart cities" appeared in Russia. The system of the same name was developed by Rosatom, is implemented directly by the company and is completely domestic. Now 18 cities are taking part in the experiment, 16 of which are "atomic", that is, enterprises of the state corporation operate in them.
As conceived by the developers, the digital system "Smart City" will not only help the administration of settlements to optimize management processes, but also make the life of the population much more comfortable. It should be noted that the brainchild of Rosatom has already managed to prove its effectiveness.
During the experiment, which started in Sarov in 2018, the following results were obtained: the elimination of problems related to the quality of roads and garbage collection accelerated by 1,5 and 8 times, respectively. We add here a reduction in the period of the approval process and control over the progress of earthworks from 50 to 5 days. In general, other urban problems began to be resolved twice as fast, and citizens stopped receiving endless "replies" to their appeals.
The Sarov experience pushed Rosatom to implement its system in other cities. At the same time, there are chances that digitalization will spread to settlements that are not related to the nuclear industry.
One of the main advantages of the system is that the "Smart City" is a ready-made product that is ideal for implementation in small cities. However, there is a problem: small settlements simply do not have funds for such a "luxury", and a corporation cannot afford to pay for the country's digitalization from its budget.
At the moment, there is no corresponding federal program. However, there is information that the issue is already being discussed in the Government. Therefore, it is possible that in the future other cities of our vast Motherland will become more comfortable.