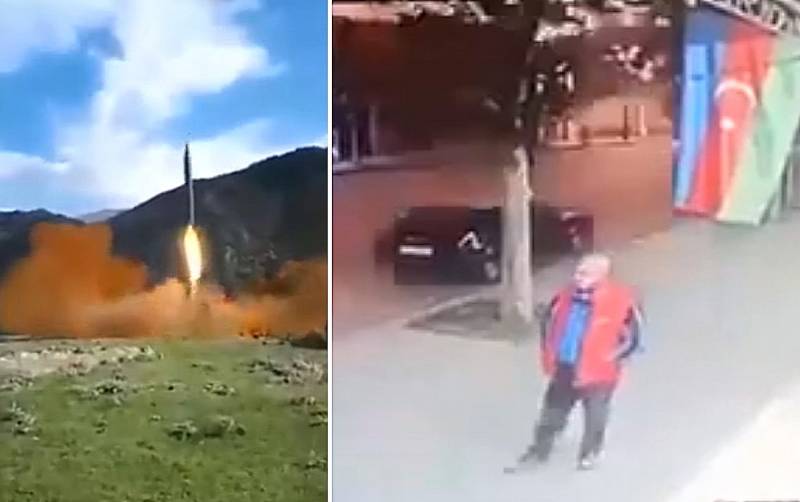 On Sunday, October 11, the Armenian armed forces attacked the territory of the Azerbaijani city of Ganja with an Elbrus ballistic missile system (in NATO terminology - "Scud"). A huge crater is visible at the site of the rocket explosion.
Ganja is the second largest city in Azerbaijan. An Armenian missile strike on it turned one of the city's districts into ruins, forming a giant crater tens of meters in diameter at the site of the Elbrus fall. Apparently, this was facilitated by a high-explosive warhead, which was equipped with a ballistic missile - its fragments destroyed everything around.
The moment of arrival of a ballistic missile in Ganja
The Azerbaijani Defense Ministry announced the shelling of Ganja from the territory of the Berd region of Armenia. As a result of a missile hit on a residential building, five people were killed and seventeen residents were injured.
Consequences of an Armenian missile hit
Yerevan and Baku have agreed on a ceasefire from noon (local time) on October 10. The talks were held yesterday in Moscow with the mediation of Russian Foreign Minister Sergei Lavrov. However, soon after the ceasefire was concluded, the opposing sides began to accuse each other of violating the ceasefire.