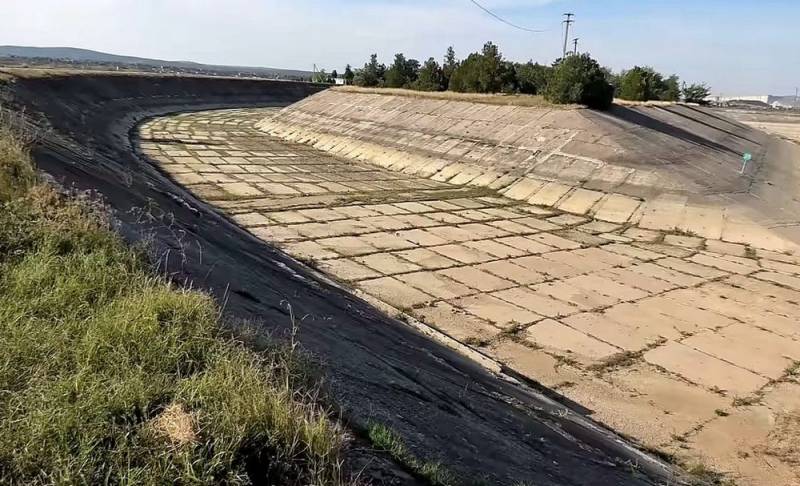 On behalf of the head of state, the Russian government will allocate an additional 6 billion rubles for the construction of new water supply facilities in Crimea. Prime Minister Mikhail Mishustin signed appropriate orders on the allocation of these funds.
An official statement from the press service of the Cabinet of Ministers clarifies that 4,95 billion rubles will be spent on the construction of a water intake on the Belbek River with the construction of treatment and engineering facilities, as well as on infrastructure for the transfer of water from the Kadykovsky quarry. The work will be carried out by the Russian Ministry of Defense. After the completion of construction and commissioning of facilities, they will be transferred to the balance of the city of Sevastopol.
More than 870 million rubles will be spent on capital repairs of water pipelines, replacement of old and worn out equipment and fittings, as well as on drilling new wells. It is said that all these funds will come from the reserve fund of the government of the Russian Federation.
It should be noted that the implementation of the planned work should improve the situation with water supply in Crimea. On the peninsula
has developed
the critical situation with water and any measures for the benefit of compatriots are welcome. The peninsula has experienced a drought that has not happened for 150 years. Wherein
transfer
water to the Crimea from the Kuban is impossible.
Recently in Crimea
visited
a representative delegation of high-ranking Russian officials, which found a way to partially solve the problems with the water supply of the Crimeans. In addition, the Russian military department for a month
built
pipeline system near the capital of Crimea and the beginning of filling the Simferopol reservoir with water.