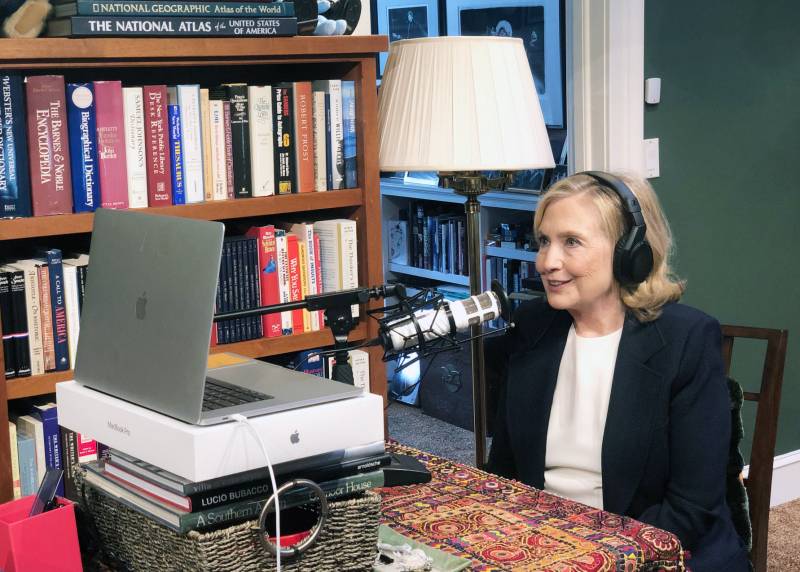 Less than a month before the presidential election, the American media publishes a programmatic article by Hillary Clinton, who lost to Donald Trump four years ago - unexpectedly for herself and the entire US Democratic Party.
Ms. Clinton writes in her article that the United States today faces "unprecedented challenges." Material:
Our country today is unprepared for a whole range of threats, and this is extremely dangerous.
At the same time, the US presidential candidate who lost in 2016 believes today that the main threats that need to be confronted in the military-political plan are Russia and China. On a non-military level, the United States, as Hillary Clinton says, "is not prepared for future pandemics or climate change."
Clinton went on to name several events that "previously awakened the United States." From Hillary's article:
We need an awakening, as it was after Pearl Harbor, the first Soviet satellite, or September 11th.
Today, according to the former US presidential candidate, such an event that can "lead to the restructuring of institutions in the United States is the coronavirus pandemic."
It is important to note that one of the most important factors of change and "restructuring of institutions" H. Clinton called the modernization of the security system, defense capabilities and
of technologies
, adding that "the time has come to get rid of old expensive weapons and base security on innovation." As an example of modernization, she cited the program of the 5th generation F-35 fighter, noting that this ambitious project is now at the forefront of the technical re-equipment of the country's army.
Experts, assessing Clinton's statements, noted in them the emphasis on the military-technical direction, in which "Hillary is frankly not strong."