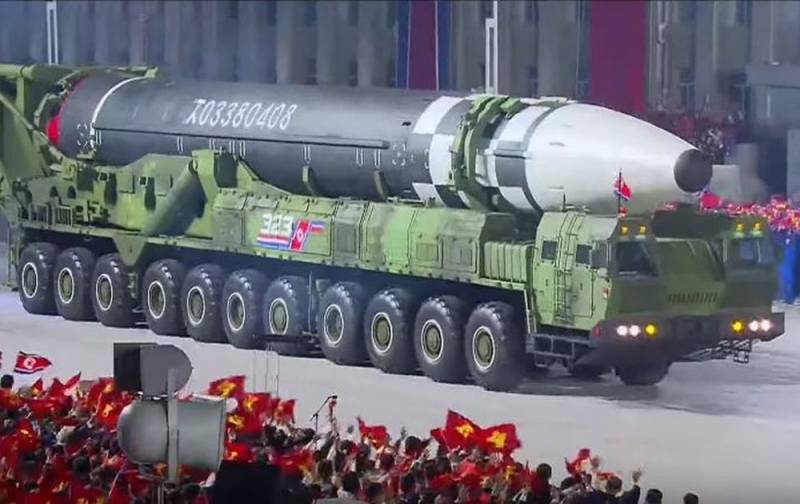 On October 10, 2020, the DPRK celebrated the 75th anniversary of the founding of the Korean Workers' Party (WPK). A grand military parade was held in Pyongyang, at which the existing potential of the Korean People's Army was demonstrated, including one of the largest mobile-based intercontinental ballistic missiles in the world.
The parade took place at the Kim Il Sung Square. He was received by the North Korean leader Kim Jong-un, the third son of Kim Jong-il and the grandson of the founder of the DPRK. The culmination was the emergence of a group of 11-axle tractors (transporters), each of which had a previously unknown ICBM.
The name of the new North Korean ICBM is unknown, but it is much larger than the Hwasong-15 ("Hwaseong-15"), which was considered the largest before. Hwasong-15 ICBMs are transported on 9-axle tractors and have a flight range of 12874 km. They were also featured in the parade.
Currently, the South Korean military is carefully analyzing the new items shown at the parade in Pyongyang. For example, they suggest that the new North Korean ICBM has an even greater range than the aforementioned Hwasong-15.
The West also paid attention to the demonstration of the next ICBM in the DPRK. Many NGOs around the world, living on grants from the US and European governments, report the appearance of a "monster rocket" in the "starving" Pyongyang.