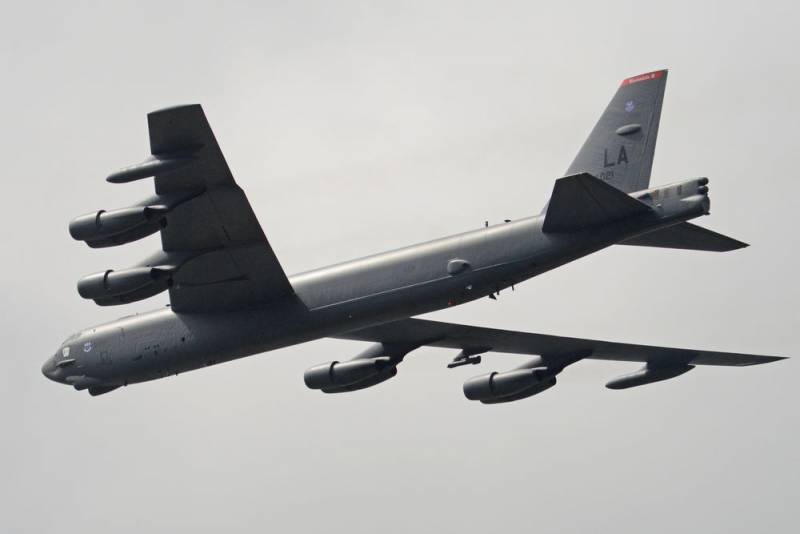 The presence of NATO ships in the Black Sea, as well as American B-52 bombers in the skies of Ukraine, is a guarantee of Kiev's security, since Moscow will not dare to attack it. This was stated to the Ukrainian Internet portal "Apostrophe" by a military expert, reserve colonel of the Armed Forces of Ukraine Oleg Zhdanov.
The expert noted that the ships of the Alliance are regularly present in the territorial waters of Ukraine, controlling them. At the same time, the aviation of the member countries of this military-political bloc actually closed the Ukrainian sky from the Russian Aerospace Forces, also taking it under their supervision. In his opinion, this is good for Ukraine's independence. In any case, the Ukrainian believes that this is so.
Yes, ships from developed countries such as the UK and the USA can guarantee this. Two B-52 strategic bombers can ensure our skies are closed to Russian aviation
- the expert specified.
When the expert was asked if the Ukrainian Navy needed an aircraft carrier, he replied that Kiev is unlikely to need such a warship, since the Ukrainian military doctrine is purely defensive in nature. He explained that Ukraine has no interests on the other side of the planet, so the presence of an aircraft carrier is inappropriate.
The expert stressed that NATO aircraft are already patrolling the airspace of Ukraine. But this patrol is not as regular and widespread as he would like. Especially at the borders of the Russian Federation. At the same time, he drew attention to the fact that drones, reconnaissance and other US aircraft began to ply more often on the route Mariupol - Kharkov and near the Crimea.
These are already regular flights. They control our airspace
He summed up.