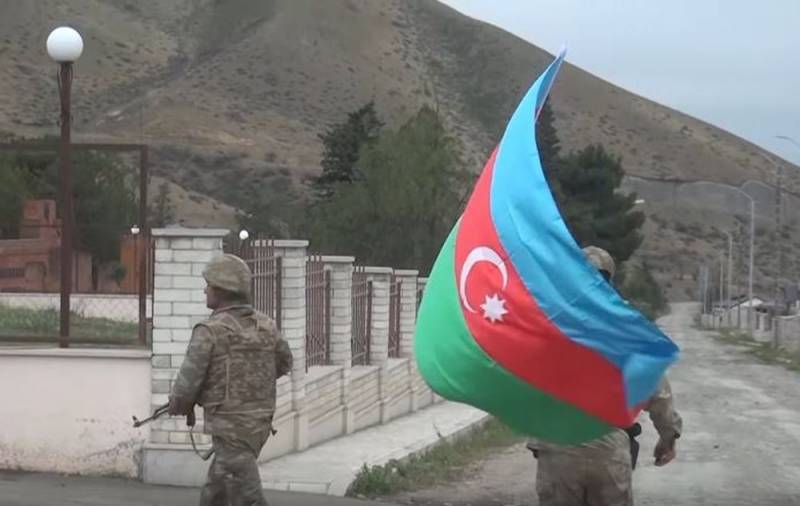 On October 9, 2020, Baku and Yerevan at consultations in Moscow agreed on a ceasefire in Nagorno-Karabakh from 12:00 (11:00 Moscow time) on October 10 for humanitarian purposes, as well as an exchange of prisoners and bodies of the dead. At the same time, Ankara refused to consider the said ceasefire as the final solution to the issue, as stated in the communique circulated by the Turkish Foreign Ministry.
The declared ceasefire is an important first step, but it will not replace a final decision.
- said in the official message of the department.
The Turkish Foreign Ministry clarified that Ankara treats Baku's problems with understanding and will support it "both at the negotiating table and on the battlefield." Therefore, the Turks will approve of any action that the Azerbaijanis take.
In turn, Azerbaijani President Ilham Aliyev said that in the conflict with Armenia over Nagorno-Karabakh, he will go to the end anyway. The Azerbaijani leader said this in an interview.
RBC
.
Our goal remains unchanged - the restoration of the integrity of Azerbaijan, recognized by the entire world community, the return of Azerbaijanis to the places of their original traditional residence.
- stressed Aliyev.
The President of Azerbaijan specified that the phase of political settlement will come when Yerevan is "committed to the ceasefire regime." After that, the "forcing to negotiate" phase will end.
At the same time, the Azerbaijani media disseminated information that "the victorious army of Azerbaijan liberated the city of Hadrut from the Armenian invaders." How far this fits into the framework of the truce is difficult to say.