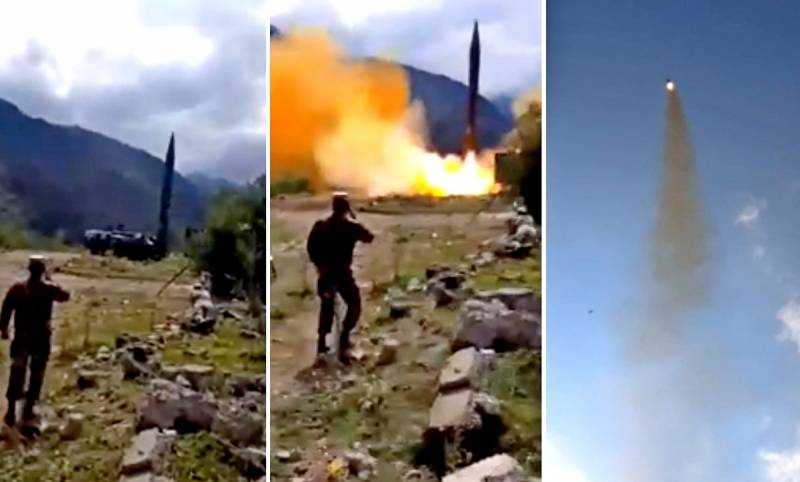 Several videos have appeared on the Web showing the use of the Soviet liquid-propellant single-stage missile R-17 (8K14 or SS-1C Scud B) by the Armed Forces of Armenia, OTRK 9K72 "Elbrus". This is the most powerful ammunition in the arsenal of Yerevan.
It should be noted that the maximum range of the rocket is 300 km, the throw weight is 990 kg. At the same time, the accuracy does not exceed 450 m, which, however, is not critical when it comes to the destruction of military bases, large industrial facilities and large concentrations of troops. As of 2019, Armenia had 8 9K72 Elbrus launchers.
It is not known exactly when the video was made. But users of social networks are sure that the video is fresh and coincides with the next escalation of the conflict in Nagorno-Karabakh. From what terrain the launch was made and where the rocket flew to is unclear. At the same time, the Armenian military department has not yet commented on this information. There were no statements from the Azerbaijani Defense Ministry either.
In addition to 9K72 "Elbrus", the Armenians have a number of other OTRKs at their disposal. These are 4 Soviet 9K79-1 Tochka-U launchers (OTR-21 or SS-21 Scarab A), with a missile range of 120 km and a warhead weight of 482 kg, as well as 4 Russian 9K720 Iskander-E launchers (SS-26 Stone), with a range of up to 300 km and a weight of 480 kg b / h.