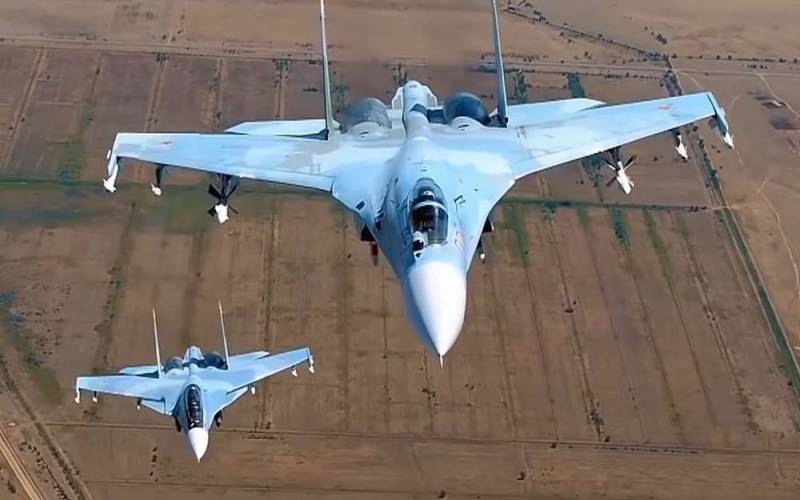 Tensions between Washington and Moscow have reached dangerous levels. US reconnaissance aircraft have become more often present over the Black Sea off the coast of Crimea, which the Russians have turned into a powerful military base. At the same time, the RF Aerospace Forces do not leave this activity without their attention, according to the American television channel CNN.
The R-8A Poseidon multipurpose naval patrol aircraft are designed to combat submarines, surveillance, reconnaissance and search and rescue operations. They fly several times a week into the Black Sea from the Sigonella base in Sicily, demonstrating the strength of the United States and the protection of NATO allies.
According to the US military, the Russians are intercepting 90% of all their intelligence missions in the Black Sea region. In this case, the vast majority of "meetings" in the air are safe. But this is no reason to calm down.
The main danger is miscalculation. The Russians regularly intercept our planes. They usually act very professionally, but someday someone might make a mistake.
- clarified Captain 1st Rank Tim Thompson, commander of the 67th US Navy Task Force.
We don't really know what the Russian plane is doing. The pilot can behave unpredictably, maybe he is not experienced or something else ... This is always fraught with danger
- added P-8A pilot Lieutenant Daniel Loudon.
They explained that the fighters of the Russian Aerospace Forces are very fast and maneuverable, and the Poseidon is actually a Boeing-737 airliner. Flying a fighter at high speed in the immediate vicinity of the P-8A is always dangerous for the latter, since it is not adapted for such encounters.
For example, on August 28, 2020, a pair of Russian Su-27
held
US Air Force B-52 Stratofortress "dangerous interception" in the skies over the Black Sea. And even earlier, on May 26, a pair of Russian Su-35s landed on the sides of the P-8A and restricted its freedom of maneuver for more than 1 hour.
Rear Admiral Anthony Karullo, the head of the US Navy's operations in Europe, is confident that American aviation flights are of particular importance, since Russia has increased its activity everywhere.
We constantly monitor them and see what they are doing
- explained Carullo.
The film crew saw seven Russian military aircraft, about a dozen warships and a Project 8 Halibut submarine during the flight on the R-877A.