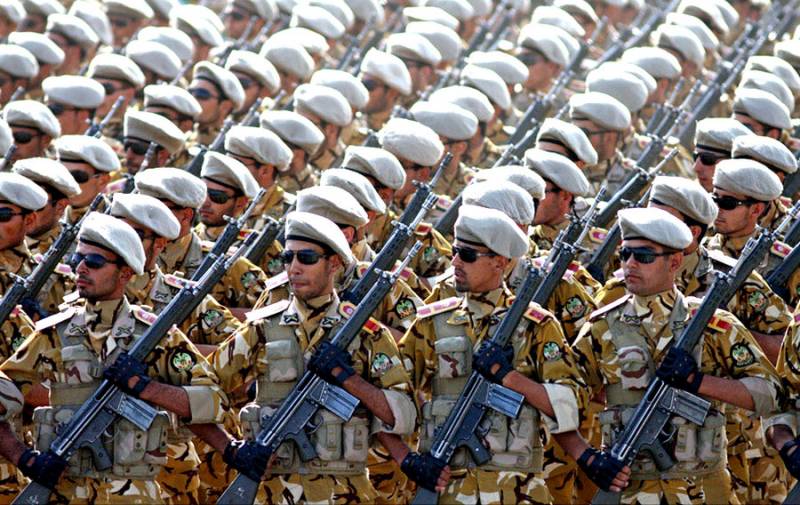 Azerbaijan is considered to be a place of collision of interests of three former empires at once: Ottoman, Persian and Russian. Ankara and Moscow have already met in an absentee confrontation for Nagorno-Karabakh. But now Tehran has yet to have its say. And it may sound very unusual.
The events in Nagorno-Karabakh directly concern neighboring Iran, which borders both Azerbaijan and Armenia. Shells and aircraft shot down in the course of hostilities are already falling on its territory. Said Khatibzade, a spokesman for the Iranian Foreign Ministry, said that the Islamic Republic has its own plan to resolve the conflict in Karabakh. In words, Iranian diplomats oppose President Aliyev's thesis that there is no alternative to a military solution. But it is not at all certain that Tehran will end up in the same trench with Baku and Ankara. Rather, the opposite is true.
At first
Iran is extremely unhappy with the fact that, under the guise of helping Azerbaijanis, they began to transfer fighters from Syria to Nagorno-Karabakh. Western media report that each such thug is promised $ 1800 a month in order to kill Armenian Christians with impunity. By themselves, such militants are not able to turn the tide of clashes, where heavy
technique
, but this is a real step towards the expansion of religious extremism in the Transcaucasus. The terrorists will bring their ideology with them, creating a new permanent hotbed of tension on the borders of Azerbaijan, Armenia and Iran.
Tehran quite rightly sees in this the ambitions of not only the "Sultan" Erdogan, for whom these militants are puppets and banal "cannon fodder", but also the long arm of Tel Aviv, which pumps up Baku with weapons and does not mind pushing three former empires together at once for their mutual weakening.
Secondly
, The Islamic Republic quite rightly fears an attempt at neo-Ottoman revenge, which is already hard to miss. Ankara occupied the northern regions of Syria, sent troops into Libya, and is squabbling over the resources of the Eastern Mediterranean with Greece. Now Karabakh, where she acts with the hands of Azerbaijan. Tehran especially should have strained the following thesis of the Turkish Foreign Ministry:
We and Azerbaijanis are one people, and there is nothing more natural than our support ... We are ready to help Azerbaijan because we consider ourselves one nation. Although we are different states, when necessary, we behave like a single country.
It is worth recalling here that a huge number of ethnic Azerbaijanis live in the territory of modern Iran. In Iranian Azerbaijan they dominate, and the total number of the Turkic diaspora in the Islamic Republic reaches 40% of the population. How can Tehran not be concerned when the newly-minted "Sultan" Recep Erdogan appeared nearby, who consistently builds a single Turkic world headed by Turkey and openly gathers parts of the former Ottoman Empire under his wing?
Objectively, it is in the national interests of Iran to make the Turkish president in Nagorno-Karabakh, let's say more mildly, fail. In the war of two Muslim countries against two Christian Islamic Republics, the victory of the latter is beneficial. The Persians need the Turks to get out of their underbelly and take their fighters with them. Will they directly support Armenia? Hardly, but if things go really badly for Yerevan, it is possible that Yerevan will begin to receive some military aid from Iran.