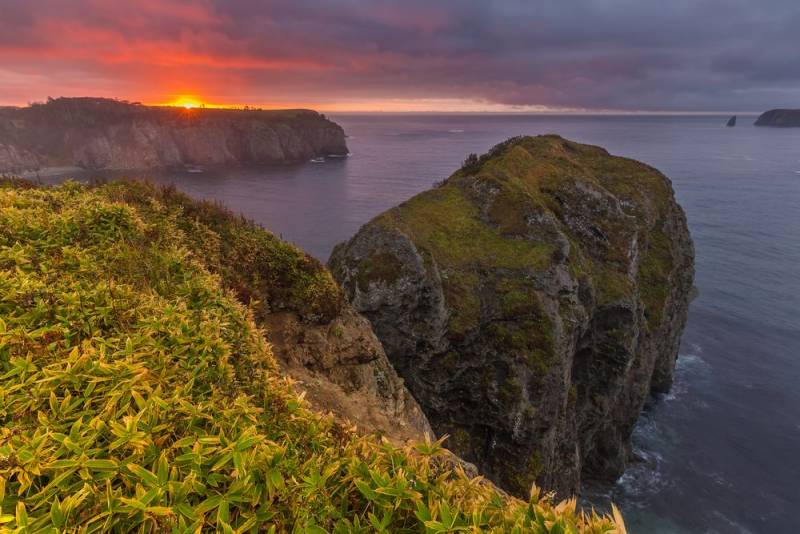 There is no progress in the negotiation process between Tokyo and Moscow on the "northern territories". This was once again confirmed by a telephone conversation that took place on September 29, 2020, between the newly appointed Prime Minister of Japan, Yoshihide Suga, and Russian President Vladimir Putin, the Japanese newspaper Sankei Shimbun writes.
I do not want to shift the solution of the territorial problem onto the shoulders of future generations. It is necessary to put an end to this question now
- said the head of the Japanese government to the Russian leader.
At the same time, the press service of the President of Russia, informing the public about the conversation, did not mention the "territorial problem" and negotiations at all. Moreover, on this day, Moscow began military exercises in the occupied islands, openly demonstrating its attitude.
Therefore, Tokyo needs to draw the right conclusions and radically reconsider the failed line of the previous Prime Minister Shinzo Abe. He discussed with Moscow questions of joint economic activities in the "northern territories" and tried, using
economic
cooperation, to solve the "territorial problem". In fact, Abe changed the existing position of Japan on this issue - the return of all the "northern territories" (the islands of Kunashir, Iturup and Shikotan and the Habomai ridge). He returned it to the format of returning only the Shikotan Islands and the Habomai Ridges, which at one time was proposed by the USSR in 1956.
This position did not do any good. Therefore, Suga should not repeat this mistake. This allowed Moscow to tighten its rhetoric and forget about the "territorial problem" altogether. In addition, an article appeared in the Russian Constitution that prohibits the alienation of territories.
Putin relies on conservative sections of Russian society and seeks to consolidate power through patriotism. Therefore, Suga needs to rebuild the line of negotiations with Russia, clearly realizing the new reality. In the 1993 Tokyo Declaration, Japan firmly outlined its unshakable demand for the return of all the Northern Territories. Only after the return of the islands will it be possible to talk about economic and other cooperation. Tokyo should strive for just such a result, because Moscow has big problems in the Far East.
Support for Putin is not as strong as it used to be. There are many social problems in Russia. Therefore, if you work with a "long-range scope", meaning the "post-Putin era", then Japan can achieve what it wants. Many Japanese believe that "the only hope for the return of the" northern territories "remained with the Russian opposition." In this regard, Tokyo must persistently and consistently appeal to ordinary Russians, proving the illegality and injustice of Moscow's retention of the "northern territories", the newspaper concluded.