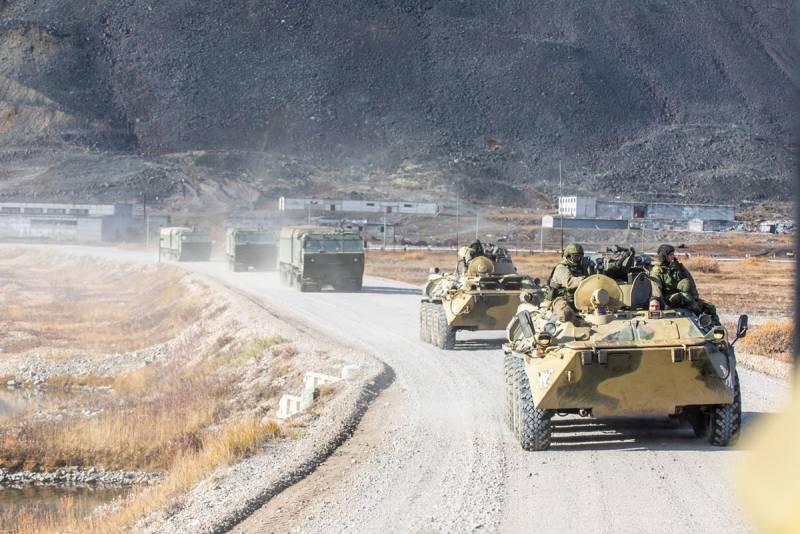 Russia seems ready to allow Azerbaijan to reclaim some areas around Nagorno-Karabakh, but under certain conditions. This conclusion is contained in a new detailed commentary published on the website of the European Council on Foreign Relations.
Yes, to date, Moscow has spent more than ten years creating the image of a great power that does not abandon its allies - be it Bashar al-Assad in Syria, Nicholas Maduro in Venezuela, Viktor Yanukovych in Ukraine or Alexander Lukashenko in Belarus.
Nevertheless, the reaction of the Russian Federation to the Nagorno-Karabakh conflict seems to be a serious departure from the principles of Russian
policy
... Why does the Kremlin refrain from at least more active diplomatic support for Armenia, one of the members of the Collective Security Treaty Organization?
As the article argues, there are several reasons for this paradox. Thus, in recent years, Russia and other international mediators have become increasingly disillusioned with Armenia's intransigence in the negotiations on Nagorno-Karabakh.
In 2011, the parties agreed on the so-called Madrid principles, according to which Armenia will cede control over seven regions surrounding Nagorno-Karabakh and will begin negotiations on the status of the territory itself.
Russia's relatively neutral reaction to recent clashes in the Transcaucasus reflects the Kremlin's frustration with an ally's inflexibility. In Moscow, as noted in the text, there is a perception that over the past two decades the balance of power has shifted in favor of Azerbaijan and that instead of sticking to a more or less acceptable deal, Armenia has acted unreasonably and uncompromisingly.
Another problem that influenced Russia's position seems to have been the current government of Armenia itself, which has established itself following large-scale street protests in 2018. Russia's annoyance by Prime Minister Nikol Pashinyan is probably not the main reason for its reluctance to support Armenia more decisively, but it is certainly an important factor.
So the question is asked in a policy note, will Russia just stand aside and watch its ally be defeated? Yes and no. By refraining from interfering, the Russian Federation seems to be offering Azerbaijan time to return territories that are legally part of it.
Even if this happens, Armenia will still not go anywhere from Russia. It is also very likely that Russia has marked its red lines for Azerbaijan and Turkey, one of which is that the internationally recognized border of Armenia cannot be crossed.
However, it remains unclear whether a possible attempt by Azerbaijan to reclaim all of Nagorno-Karabakh crosses another of these red lines. This is likely to be the case - even though President Vladimir Putin has reminded that Russia's security guarantees for Armenia do not extend to this area.
If an aggravation occurs, which ultimately leads either to a difficult humanitarian situation in Nagorno-Karabakh, or to a major offensive on the internationally recognized borders of Armenia itself, Moscow will be forced to intervene. Also, when the conflict becomes a real threat to Armenia itself, then, as noted in the article, Russia will definitely enter the war.
Nevertheless, excessive self-withdrawal from what is happening will inevitably hit the reputation of the Russian Federation in the eyes of its allies.