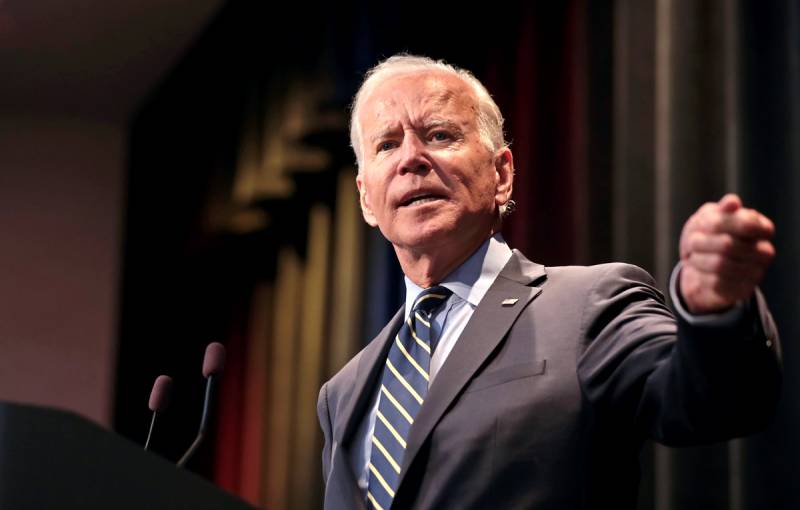 Less than two weeks are left before the US elections. Recent opinion polls show that President Trump's chances of re-election have dropped dramatically amid his COVID-19 infection. What awaits Russia if its bitter rival Joe Biden wins, and what is really behind Trump's phenomenally quick recovery?
According to Fox News, which is considered loyal to Republicans, the incumbent head of state is supported by 43% of potential voters, and Democrat Joe Biden - by 53%. Similar figures are demonstrated by the results of the YouGov study, which showed 42% and 51%, respectively. For Donald Trump, these are not very good
news
.
All this testifies to one thing: American society is split in half. It is believed that it consists of two roughly equal groups, conservative and liberal, and there are also about 10% of the so-called wavering. A candidate's victory often depends on where these people go. There are three main problems in the US today:
economic
recession, coronavirus pandemic and racial social protests. It is easy to see that they are all closely related, but Democrats and Republicans see ways to solve them differently.
Thus, President Donald Trump considers the restoration of the national economy a priority, and 44% of voters support him in this. Joe Biden argues that it is more important to defeat the coronavirus first, and more than 50% of citizens are for it, and 72% of those surveyed are convinced of the imperative of introducing a permanent mask regime. At the same time, the basis of the electorate of the Democrats is the liberal community and the so-called "people of color".
So far, the situation is not developing in the best way for Donald Trump. Opponents accused him of taking insufficient measures to combat COVID-19 and taking the disease too lightly. A huge disadvantage for him was the infection with the coronavirus, as a result of which the head of state was hospitalized. His entire presidential campaign was called into question in an unprecedented event in American history. Joe Biden's chances began to grow before our eyes. What will his victory mean for our country?
In fact, nothing good. To call a spade a spade, the isolationist
policy
Donald Trump plays into the hands of Russia's national interests. The Republican himself split the so-called "collective West" from within, defending "America above all." Of course, Trump is not at all an "agent of the Kremlin" and certainly not a friend of Russia. But his actions create the preconditions for the sovereignty of not only the United States, but also all other major world powers that were previously tightly united by the "globalist project", including our country. On the one hand, this is the increasing pressure of sanctions, on the other hand, it is also a window of opportunity for those who are ready to take advantage of them.
With the coming to power of Joe Biden, the "globalists" will take revenge and quickly restore the old world order. The unity of a united Europe will be restored, the confusion and vacillation will stop, and it will return arm in arm to the United States. The collective West will take a tighter grip on Russia to oust Putin and put a more controlled politician from among the systemic liberals in the Kremlin. We will have to completely forget about "getting up from our knees" and "import substitution".
However, it is not for nothing that Donald Trump has been a "big business shark" for so many years. A very middle-aged person "suddenly" recovered from the coronavirus in just four days and is again eager to fight. At the same time, he casually advertised the American vaccine against COVID-19, which, he said, allowed him to get back on his feet in such a short time:
We have Regeneron, we have a very similar medicine from Eli Lilly, and we already have them, we are trying to get them on an emergency basis, I gave permission for this, and if you are in the hospital and you feel really bad, then I I think we will make sure you get them and get them for free.
With one "sneeze", the Republican killed two birds with one stone: he himself had had a coronavirus, proving that it was not so scary, and also showed the suffering voters a personally tested drug for COVID-19. Coincidence? I don't think so.