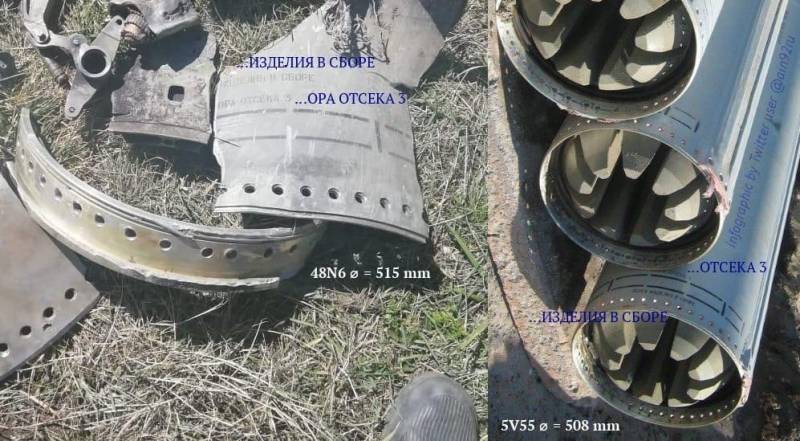 In the Agul region on the territory of Dagestan, a message was received about the fall and detonation of a rocket. This happened about ten kilometers from the village of Chirag. Agul district is located in the south of Dagestan - more than 10 thousand people live there.
According to local residents, the rocket blast triggered a car alarm and swayed residential buildings. Several residents of the settlement went to the place where the rocket fell near the border with the Dakhadaevsky district - there were found fragments of the fallen shell and a depression in the ground about 15-20 meters wide with burnt grass around. The depth of the crater from the explosion reached two meters.
According to information received later, a 48N6E2 missile of the Azerbaijan S-300PMU-2 anti-aircraft missile system fell on the territory of Russia. It turns out that Baku used these complexes to intercept the Armenian operational-tactical "Points-U".
S-300PMU-2 Favorit is a Russian-made medium-range air defense missile system. One S-300PMU-2 installation can attack up to 32 objects. Baku has two divisions of these complexes with 8 launchers in each. The Azerbaijani army can launch 48N6U2 / SA-10E missiles at a distance of about 250 km, and the Azerbaijani Armed Forces have at least 112 such missiles. The 48N6U2 / SA-10E target intercept speed is up to Mach 5,9, the warhead weight is 180 kg.