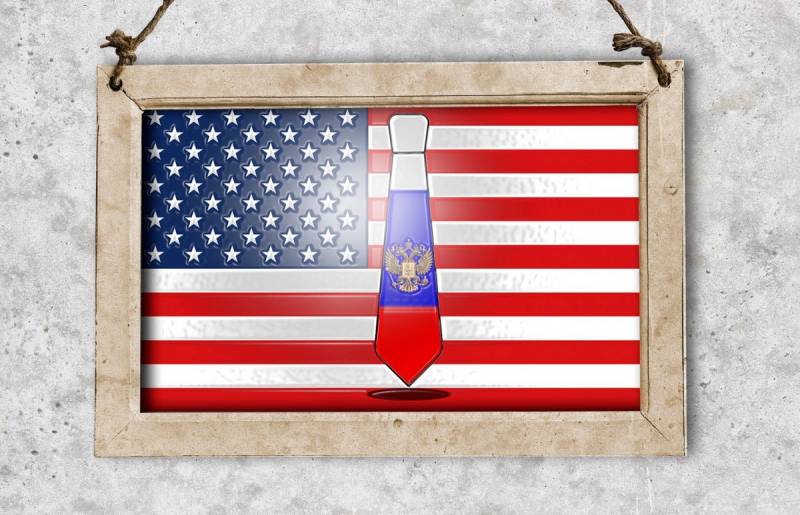 What do laundry detergent, cigarettes, chocolate and democracy have in common? Well, it would seem, what could be in common? And it is. Moreover, this list of comparable products can be easily added, for example, shampoos, yoghurts, coffee, clothes, shoes,
machinery
, even computer programs and ... social networks. Yes, in general, a lot more ... exported to us from the West. "Oh, that's it!" - the reader will say and, perhaps, will immediately object: after all, there were various Veche, popular gatherings, some forms of democracy, etc. in Russia, so that democracy is not only their Western prerogative and invention ...
Yes, that's right, and that's why it's not about that. It's about the difference between what's "for yourself" and for export to the rest of the world. And this difference, as you can see, is quite large. It was only in the USSR and the countries of the socialist camp that they did everything better for abroad than for themselves, in the world of developed capitalism everything was always strictly the opposite. And, apparently, this is correct. You always have to try harder for yourself ...
In "export" version
This is not the first time, first in the countries of Eastern Europe, and now in the Russian Federation, there are questions to various Western and / or transnational companies about the fact that the same products produced under the same brand are on the shelves the stores "there" and "here" quite sensitively differ in their quality and properties. "They are there" they call it quite nicely and streamlined (they always did it well!) - "a product adapted for an Eastern European consumer." It sounds good, but it is deciphered worse - this is the second grade, if in a simple way. Not exactly those original ingredients, not quite in the same proportion, with simplified production technology, and so on ...
If these are computer programs or social media platforms, then there is often limited functionality and / or the fact that IM is possible, but we cannot. That is, it is also "adapted for the Eastern European consumer," and for some reason in the exact way that is considered necessary in the West. This is a typical double standard - for the "Untermenshes" (us, that is) it is one, and for the "superior race" - another. Doesn't it look like anything? The "higher race" just somehow forgot again how this usually ends - the "Untermenschs" grind all these "higher races" to hell, and then trample their banners ... But this is so, by the way ...
About the difference in tastes and cooking methods
So with democracy, praised by everyone, everything is about the same as with washing powder and instant coffee. In the countries of the so-called consolidated West, it has one shape, taste and color, and in the "export version" it is somewhat different. As well as the ways of introducing this very democracy, the rules of use, etc. For example, is it possible to imagine that the top government officials, say, France, Britain, Germany and the United States, agree on something, shake hands, sign the relevant papers, and the next day the same Macron was taken and thrown off with the help of a coup d'etat by the forces of local "yellow vests" supported by the Anglo-Americans and the Germans? So much so that he narrowly escaped death by escaping to Spain or Portugal? Hardly, right? Some kind of nonsense ... After all, dear people, representative states, world powers ... Again, the president legitimately elected by the people ... But in Ukraine, such an alignment is easy! Moreover, almost all the same respected characters from Europe are involved, and the same elected and real president of a sovereign state approximately the same size as France, but not Western. So you can - he's an "Untermensch", and he was chosen the same way, so why should all stand on ceremony with this?
Or another example is Brexit. The European Union is a kind of state education, with its own government, financial and tax system, a common legislative base, which includes various European countries, in fact delegating their sovereignty to the governing bodies of the EU, but retaining, if not independence, then some autonomy within it. And now one country - Great Britain, suddenly decided to hold a referendum within itself on the issue of leaving the EU. Have spent. And, to everyone's surprise, with a minimal advantage, but still the majority of the British were in favor of the exit. What started here! This actually gave rise to a lot of serious problems: financial, legislative, international, and
political
etc. I'm not even talking about the fact that in Britain itself, almost half of the population was against it, demanded a recount, a second referendum, to which, by the way, there were really questions ... But no. It was said that the democratic expression of the will of the people is sacred, and, whatever it costs the British and the rest of Europe, Brexit is. This is a developed civilization, human rights cannot be infringed upon.
But in Crimea in 2014, after exactly the same Western gentlemen destroyed a legitimate Ukrainian regime, and what began in the country began, a referendum was also held. Almost 98% of the population of the peninsula, which was then an autonomous republic, spoke in favor of secession from the then not even of Ukraine, but of what it turned into after a natural bloody coup. So what? Has anyone from the respected civilized democratic states admitted such an expression of the will of the people, moreover, in its overwhelming majority, where the number of people "against" was really on the verge of a mathematical error? Of course not! You never know what the "Untermensch" wanted there! Such a turnover did not fit into Western plans for Ukraine, so how can it be recognized? But absolutely unconstitutional actions, illegal seizure of power by force, with the blood of a civil war and the most real ethnic cleansing - that's all right. This is the "will of the people". And all because the local putschists proclaimed, first of all, pro-Western slogans.
Presidential elections were held in neighboring Belarus. For the sixth time, the same person won. And initially, no one doubted this. It is clear that there were questions about the process. In the United States, there were also Trump elections - the majority of people actually voted against, but in terms of the number of electors, he won with a minimal margin, but won. The people took to the streets, protested, expressed dissatisfaction. Police, batons, water cannons, firecrackers ... But they have such a democratic system. If they thought so, then so be it. And no observers from the world community (no one will let them go there!), Confirming the legitimacy of the process, you can vote on a driver's license, a credit card with a photo, or even in some places on parole. Like this. But we accept the results. And we don't recognize it in Belarus! Although, even according to the calculations of the local oppositionists themselves, Lukashenko won exactly more than half of the votes, at least, and his main opponent Svetlana Tikhanovskaya did not exceed 10%. Yes, the disaffected also took to the streets, shouting something. There were also police, firecrackers, etc. So what? Our western "partners" literally dragged Tikhanovskaya, who honestly lost the election, literally dragged her out of the border and, with a blue eye, FROM THERE took and announced the new president of the country, began to communicate with her, provide appropriate honors and hold receptions at the highest state level. Even the proposal to count the votes was refused. What for? And just as everyone behind the "Untermensch" has already decided that they still need there again? ... Oh, yes, they think that they have real democracy!
Russia has consistently been accused of interfering in electoral processes and influencing democratic procedures across virtually the entire West. It takes your breath away from how powerful we are! We installed Trump in America, and we also organized Brexit, intervened in Italy, the Czech Republic and Germany, tried to tear Catalonia away from Spain, and even the molecules of the oil products we export for export - and that pose a threat to Western democracies ... For this we are announced various sanctions, expel diplomats, confiscate property, cut off gas pipelines, carry out natural persecution in the press, accusing them of all mortal sins and declaring an empire of evil ... There is, however, no evidence. None at all, not even indirect.
And the only known principle of determining the culprit, if there is no evidence - the search for the one who got the maximum benefit from what happened, also does not work. Well, we got nothing from all this, except for problems. But the screams continue: "Don't you dare touch our democracy! Stop your pernicious influence on her! " This is all they tell us. And at the same time they themselves got into our democracy, as they say, and with their feet - NGOs are working at full capacity, the non-systemic opposition is openly supported by media and money, its most distinguished figures constantly communicate with Western diplomats and "visit" in Europe and the United States, various anti-government activists undergo real training both abroad and on our territory in special centers organized by Western "partners", disinformation and subversive literature is spreading. How so? And it's very simple - it's not "their real democracy", in which one cannot interfere, it is another, second-rate, in which one can ...
And what about import substitution?
We have recently learned a lot of things to do ourselves, or just remembered how to do it. Including many things that were only imported to Russia quite recently.
We can cook good cheese, no worse than French and Italian. Yes, maybe with a different taste, but definitely not worse. And the sausage is wonderful. And the wine is excellent, with its own local flavor. And we have wonderful dumplings, our own, much better than some ravioli. And they eat their own salmon, and oysters, and other seafood. And dried meat is as good as jamon. And what they themselves did not know how, others were forced to teach and produce on their own territory, here. It is easier, cheaper, new jobs appear, and they are not dependent on someone abroad in this way, from sanctions, duties, fluctuations in the exchange rate, etc. Yes, imported is also nothing, so try it out hunting. But why eat it all the time, if eating your own is not worse, and maybe even better? I think that the situation with democracy is about the same.
Recently, we have dragged all sorts of things to ourselves in order to please the same West, to try to be "like they are there." But we are not like that, and they do not consider us so. So do we generally need THEM second-rate imports, including THEIR democracy? Isn't it time for all of its import instruments to be included in the tough sanctions list? All these NGOs, the "free" press, various blogger activists who are nothing more than agents of our direct enemy, through and through deceitful enemy media, etc. etc., wrap it up at the border like a truck with a sanctioned product, and the harmful contents are simply eliminated. In my opinion, this is the best way out. Otherwise, we will continue to eat second-rate products and live in the state system of the second-rate. Why do we need this, if we can do everything ourselves, without them and nothing worse?