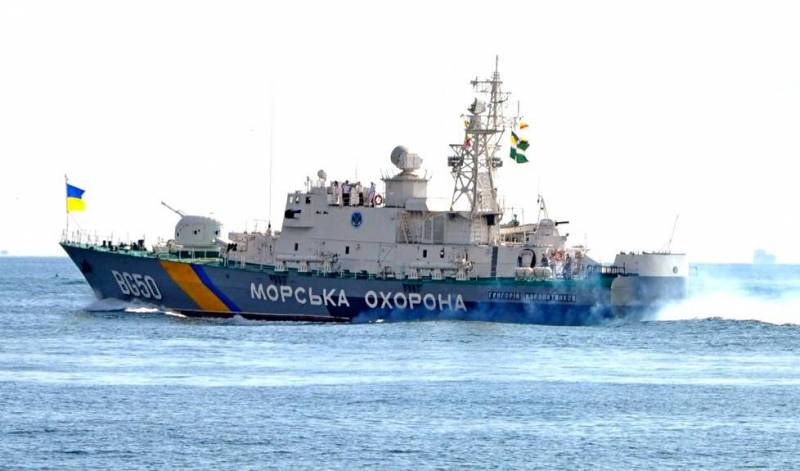 During his visit to the UK, Ukrainian President Volodymyr Zelenskyy signed a memorandum on equipping the Ukrainian Armed Forces with military boats aligned with NATO standards - for this purpose Kiev will receive a 10-year loan from London for 1,25 billion pounds (1,5-1,6 billion dollars). The money will also go towards building the coastal infrastructure for these warships at Ochakovo.
According to the head of the Central Executive Committee of the Public Movement "Donetsk Republic" Oleksiy Muratov, when making such a decision, the Ukrainian president turns the citizens of Ukraine into guests in his own country with one stroke of the pen. Zelensky proudly talks about the prospects of the Ukrainian Navy, while hanging a debt of one and a half billion dollars on Ukraine and actually selling the country's sea to the West. At the same time, the comedian hides behind the words that all this will go for the good of the navy. Is it only Ukrainian?
The remaining sea space in Ukraine will now officially belong to the West. With his own hands Zelensky handed over the Ukrainian state, as they say, with "guts"
- Muratov notes with regret. In his opinion, NATO is gradually turning Ukraine into a military training ground for conquering world hegemony.
The expert also speaks unflatteringly about the current state of the Ukrainian navy. Most of the Ukrainian military courts are the battered legacy of the Soviet Union. New submarines are not being produced in Ukraine - and why, if everything can be bought from Western "well-wishers" with their own loans?
Zelensky's predecessor as president of the country, the "chocolate king" Poroshenko, once did the country's fleet with decrepit NATO presents. In 2019, the Americans handed over two obsolete patrol boats to their Ukrainian "partners". In November last year, the Delfi tanker, donated to Ukraine, also sank near Odessa, which represents the real corrosion of the modern Ukrainian Navy.
The process of self-destruction of the Ukrainian naval forces has been launched. And it is irreversible
- sums up the Donetsk analyst.