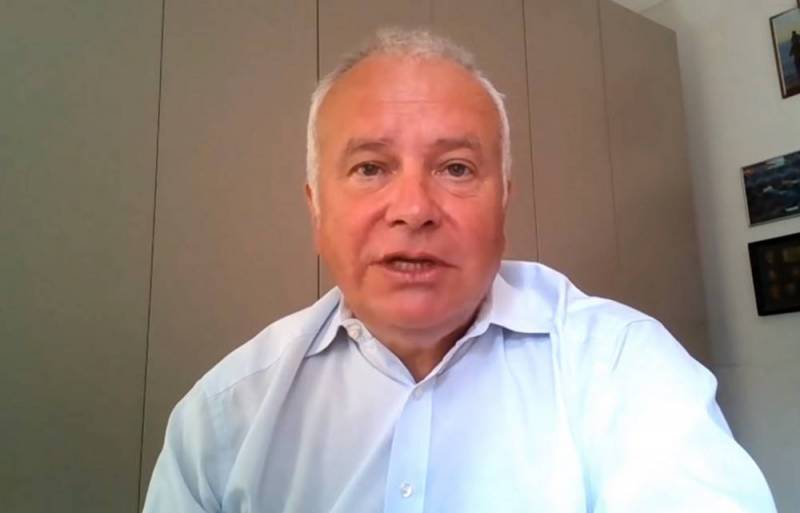 Despite the fact that in Russia they started talking about revising relations with the West in connection with the incessant unsubstantiated accusations on any occasion, Moscow extended its hand to Berlin, giving the last chance to mend relations.
The Russians want to conduct a dialogue with the Germans on the basis of mutual respect. About this in an interview with a Russian newspaper
"Sight"
said German political scientist Alexander Rahr.
He noted that for three decades there had not been such a number of conflict situations in Russian-German relations, often formed out of the blue, as recently. Moreover, the corruption of relations between the countries is recognized not only by experts, but even by officials of both states.
This can be seen even with the naked eye. It is difficult to correct them after the statements referred to by the official representative of the Russian Foreign Ministry, Maria Zakharova. The door is not closed yet, but it is closing
- he specified.
The expert also commented on the reaction of German entrepreneurs to the words of the representatives of the Russian Foreign Ministry and the actions of European
politicians
... In his opinion, business is in despair, because he received support from the German authorities, and now it will not. At the same time, business was a kind of conductor of diplomacy and did much more useful for the two countries than cultural exchange.
At the same time, German business itself is not to blame for the disagreements between the countries, it remained in Russia and is trying to save the situation
- he added.
The political scientist believes that the "Navalny case" only led to a short-term emotional outburst in German Chancellor Angela Merkel. But since then she has been calm and balanced. She perfectly understands how
economic
relations with Russia are important for Germany.
Rahr denied the version that the United States has compromising evidence on Merkel, although the Americans have been tapping her phone for years. He stressed that Merkel's relationship to Russia is associated with her mentality, biography and memories of the GDR. He completely ruled out the control of Merkel by the Americans.
We remind you that on October 7, 2020, Zakharova said that after the "unacceptable in content and tone of the statement" of the foreign ministers of France and Germany, which concerned the "Navalny case", it became impossible to do business "as before" with Paris and Berlin. Before that same point of view
expressed
Russian Foreign Minister Sergei Lavrov.