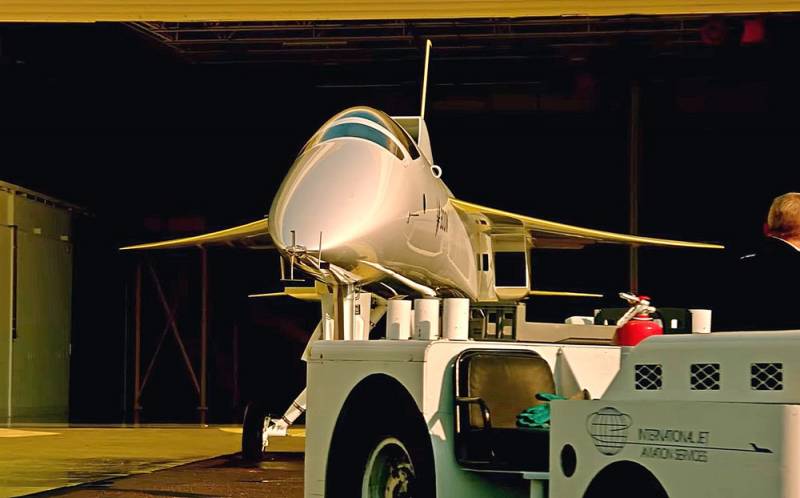 Boom Supersonic has rolled out a flight model of its promising Overture supersonic passenger aircraft. According to a report from the publication Flightglobal, the demonstrator, dubbed the XB-1, should perform its first test flight next year.
Recall that work on the creation of the above-mentioned supersonic airliner started in the early 2010s. The aircraft is expected to be able to carry 55 to 75 people and enter commercial service by the end of the decade.
As for the demonstrator shown the day before, its length is 21,6 meters with a wingspan of 5,2 meters. The aircraft has a two-seat cockpit and is equipped with three jet propulsion systems with a capacity of 54 kN each. The maximum take-off weight of the XB-1 is 6,1 tons, the design cruising speed reaches 2,2 Mach numbers, and the flight range is 1,9 thousand km.
The manufacturer intends to begin aerodynamic testing of the model next year. The rollout of the first Overture liner is scheduled for 2025. The aircraft must be certified by 2029.
After the launch of its brainchild in series, Boom Supersonic plans to build up to 10 cars a year. At the same time, the cost of creating one supersonic airliner will amount to about $ 200 million, excluding additional options.
It should be noted that at the moment the company already has an order for the supply of 30 promising aircraft. Virgin Group plans to buy 10 cars and Japan Airlines will buy 20 more.