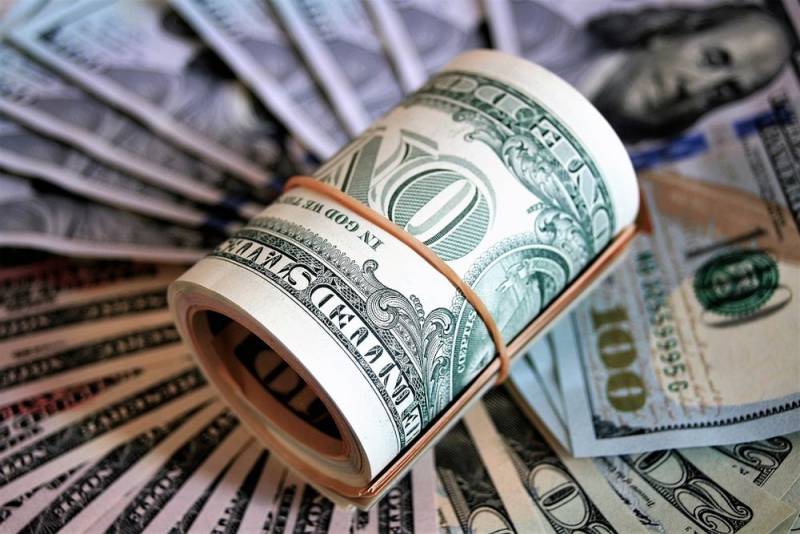 By the end of 2021, the US dollar may collapse by 35%. After this unjustified privilege of the American currency will come to an end, writes the British newspaper Financial Times.
Back in the 60s of the twentieth century, the head of the French Ministry of Finance, future president Valerie Giscard d'Estaing said that Washington was using its position in bad faith, maintaining a high standard of living at the expense of others. He called it unfair and offered to end this state of affairs. Now there is a chance that his wish will come true very soon.
In the United States, there is a catastrophic decline in domestic savings, which is accompanied by an increase in the current account deficit in the balance of payments. In Q2020 1,2, net domestic savings were at the level of -4,1%, i.e. they became negative, which is 1947 p.p. below the first quarter, the largest drop in history since 3,5. At the same time, Washington, having no internal reserves, but having a great desire to ensure growth, simply took advantage of its privilege. This led to a change in the current account deficit to -1,4% of the country's GDP in the II quarter, which is XNUMX percentage points. lower than in the first quarter, and was the largest decline on record.
The United States has become very vulnerable - if in the period from 1960 to 2005 the level of net domestic savings there was 7%, then in 2011-2019 it dropped to 2,9%. And now this indicator is simply not there. As the budget deficit widens, financial pressures rise and
economic
Problems. The federal budget deficit in 2020 will be 16% of the country's GDP, and in 2021 it is likely to become much larger. This will have dire consequences for the future of the United States.
After that, the dollar will lose its special position in the world. The financial situation in the United States has been slowly but steadily deteriorating since 2000. The dollar is now the most overvalued currency in the world and this makes it vulnerable.
The dollar has always benefited from the seductive charm of its lack of alternative, but now the euro, yuan, gold and cryptocurrencies have become an alternative to the once invincible "green". Therefore, there is no doubt that a real disaster looms for the dollar, which has become vulnerable to impact.