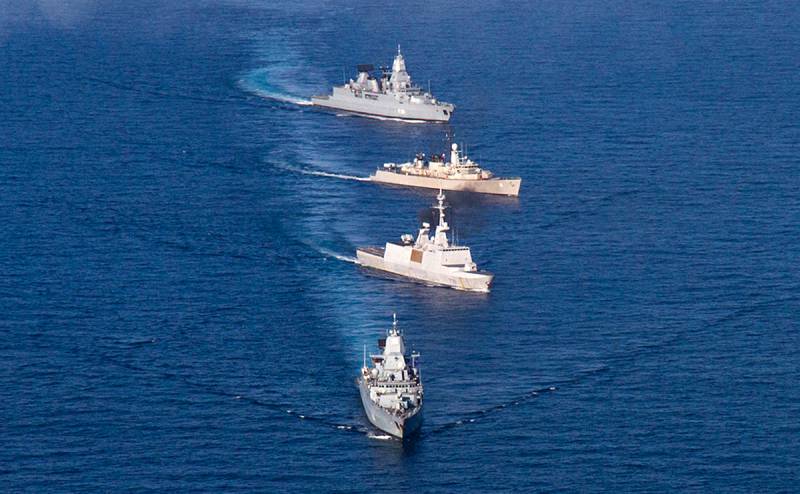 The command of the North Atlantic Alliance announced the beginning of military maneuvers in the area of ​​construction of the Nord Stream-2 pipeline. According to Vesselfinder, which tracks the movement of ships and vessels, minesweepers from NATO's Standing Maritime Demining Group appeared on 5 October between the Polish shores and Bornholm Island along the Nord Stream 2 construction route. Naval vessels from Norway, Sweden, the Netherlands, Latvia, Belgium, Estonia, Lithuania and Germany are now in these waters.
The official goal of the exercise is to clear the bottom of the Baltic Sea from old ammunition. However, to all appearances, such statements only cover up the true meaning of NATO's actions. First, the leadership of the military bloc did not provide any information in advance about the conduct of exercises in this Baltic area. In addition, the pipeline route runs in the same lane as for Nord Stream-1 - all the necessary demining work on the seabed has long been completed, and the relevant documents on the absence of mine risk have been received.
Thus, there can be only one goal of finding minesweepers along the route of the SP-2 - to prevent the completion of the construction of the Russian pipeline. To this end, the United States is forcing the Akademik Chersky pipe-laying vessel and support ships to leave the region of operations, thereby blocking the laying of the gas pipeline for an indefinite period.
Apparently, Washington and Brussels are guided by a sense of impunity, confident in the absence of any tough response from Moscow. Most likely, at the pipe-laying stage, the Chersky will need to be escorted by the Russian Navy, as it was during the ship's passage from the Far East to the Baltic Sea.