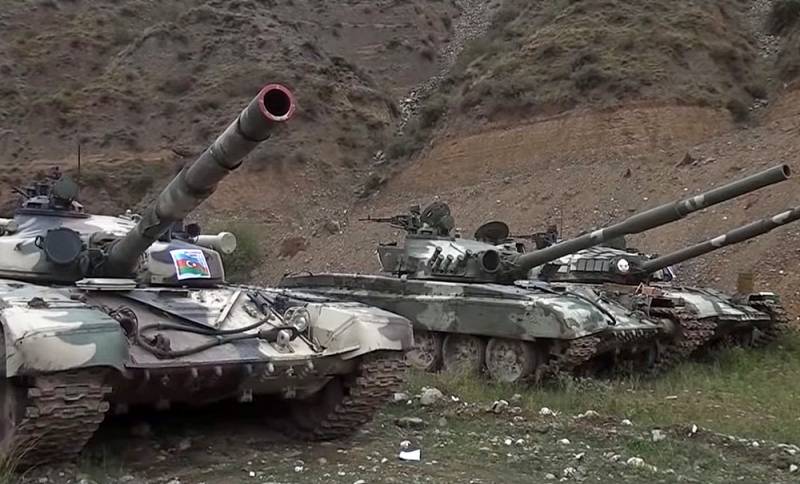 Turkey begins to play an increasingly significant role in the settlement of the armed confrontation in the NKR. According to Azerbaijani President Ilham Aliyev, Ankara must necessarily participate in the further peace process in the South Caucasus. But is it profitable for Russia?
Azerbaijan and Armenia propose the withdrawal of Armenian units from the territory of Nagorno-Karabakh, which is unacceptable for Yerevan. On Tuesday, the chairman of the National Assembly of Karabakh, Artur Tovmasyan, announced the demand of the NKR to include it as a third party in the negotiation process, as well as that Karabakh will not ask for an armistice. This will mean the continuation of the war.
Judging by the course of hostilities, the military potential of the Turkish-backed army of Azerbaijan is higher than that of Armenia. If the Azerbaijanis succeed in Karabakh, a stream of refugees will rush from there to the Armenian territory, which for the ally of the Russian Federation could become a humanitarian disaster.
In geopolitical terms, such an alignment is unprofitable for the Russian Federation. Even if Yerevan agrees to the introduction of Russian peacekeepers into the conflict zone, Baku, supporting Ankara, will offer the presence there of Turkish blue helmets.
- said military analyst, reserve colonel Shamil Gareev in an interview
Nezavisimaya Gazeta
.
Turkey, expanding its zones of influence, seeks to build a New Ottoman Empire, and if the Turks take part in the negotiations on Nagorno-Karabakh, this will become another stone in the foundation of this empire - not only Russia, but other countries will try to prevent such a development of the situation.